We first measure system-wide power draw from the wall while the card is sat idling at the Windows 10 desktop for 5 minutes. Gaming power draw is recorded by running the Deus Ex benchmark at 4K. As a maximum stress test, Fire Strike Ultra Stress Test is run 5 consecutive times and the cards' power draws are recorded.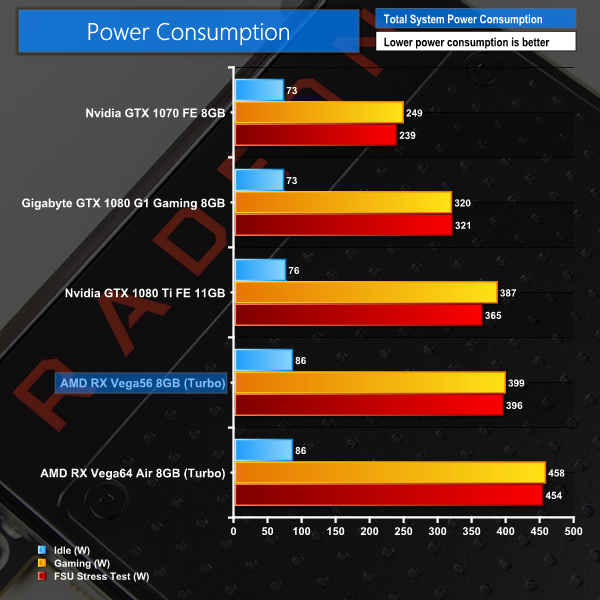 Power efficiency is clearly not a strength for AMD's Vega GPUs. The RX Vega56 operating in its 'Turbo' power mode (which prioritises performance above all else) pulls more power than the vastly superior GTX 1080 Ti. Nvidia's efficient GTX 1070 FE uses around 150W (38%) less power when gaming at 4K though it also offers generally lower performance.

We strongly recommend playing around with the power profiles to see what best fits your requirements. 'Turbo' modes seems to be burning energy in order to extract small slithers of additional performance.