Rise of the Tomb Raider is a third-person action-adventure game that features similar gameplay found in 2013's Tomb Raider. Players control Lara Croft through various environments, battling enemies, and completing puzzle platforming sections, while using improvised weapons and gadgets in order to progress through the story.
It uses a Direct X 12 capable engine.

At 1080p and 1440p, we use the Very High quality preset and 2x SSAA. At 4K we use SMAA. The DirectX 12 API is used. Numbers are taken from the benchmark's Geothermal Valley test.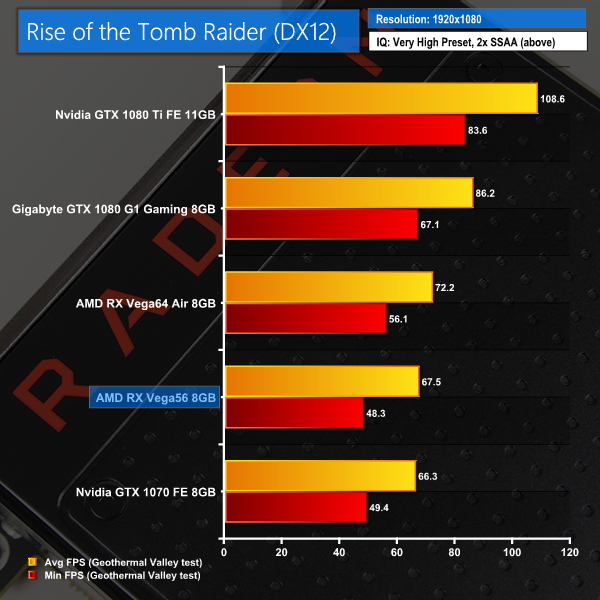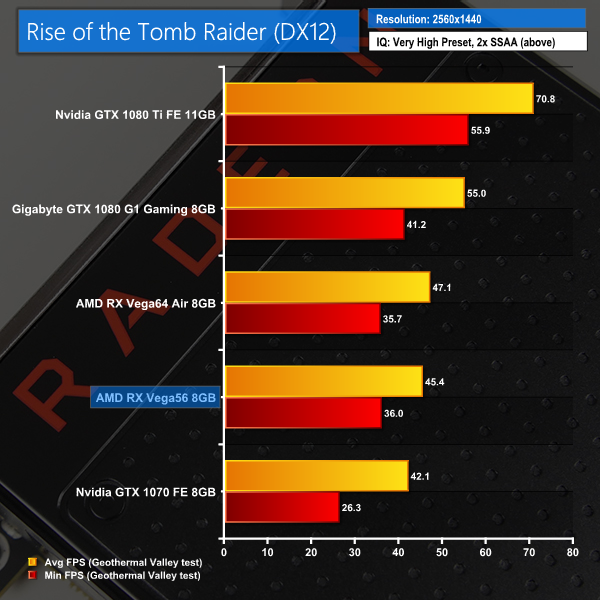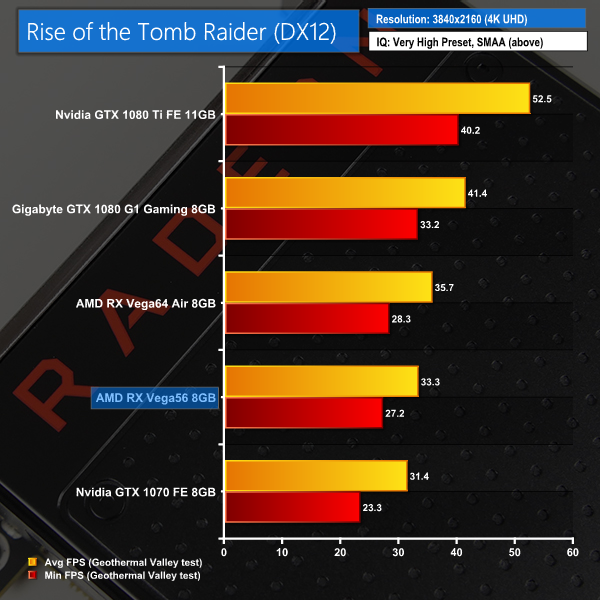 Rise of the Tomb Raider in its DX12 mode has the RX Vega56 outperforming Nvidia's GTX 1070 FE. The performance leads for AMD's card are 1.8% at 1080P, 7.8% at 1440P, and 6.1% at 4K.
Minimum FPS for Vega56 are solid at all resolutions but you would need to turn off 2x SSAA, or upgrade to a GTX 1080 Ti, to get better than 60 FPS at 1440P.