Power consumption was measured after 5 minutes of load under three scenario: Furmark, Unigine Heaven and desktop idle in sequential order with 2 minutes of downtime in between each test. The measurement was taking using an Energenie ENER007 power meter and measured for the whole system at the power supply, excluding the monitor.
While Furmark and desktop idle provide stable and consistent power read-outs, Unigine Heaven does not so the power reading is taken as the peak value that occurs in Scene 2 of 26.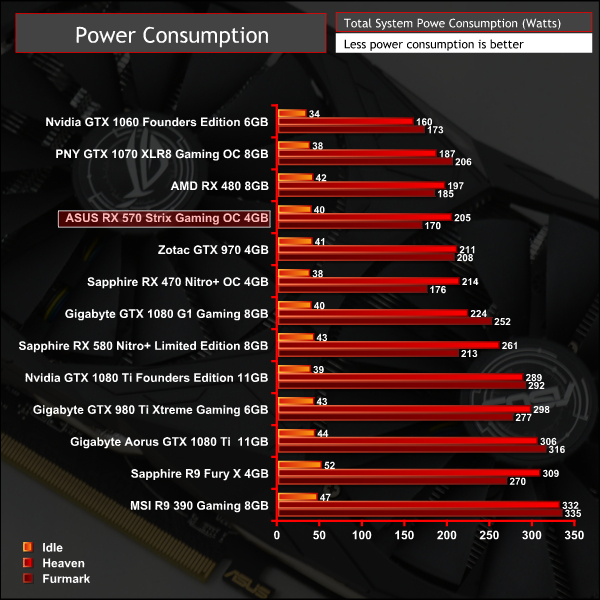 Power consumption was roughly the same as the other RX 570 on test and is higher than a stock RX 480. Overclocked RX 570s are a considerable way off the Nvidia GTX 1060 in terms of performance-per-watt.
Be sure to check out our sponsors store EKWB here