Fellow Xbox One owners will know that trying to cram a decent selection of games on to the standard 500GB hard drive can be a real struggle. Mere weeks after I first bought the console I found myself having to delete games to make room for new installs, which can be a pain. Based on that alone, I would consider getting an external hard drive to be an essential purchase.
Microsoft and Seagate both partnered up for the GameDrive. I'm not a huge fan of the green casing, particularly since the Xbox itself is black. However, the drive is small enough to tuck away behind your console and forget about. As far as speeds go, the graph does show a slight improvement in load times while using the 2TB Game Drive, compared to the internal hard drive, which was struggling for space at around 90% capacity.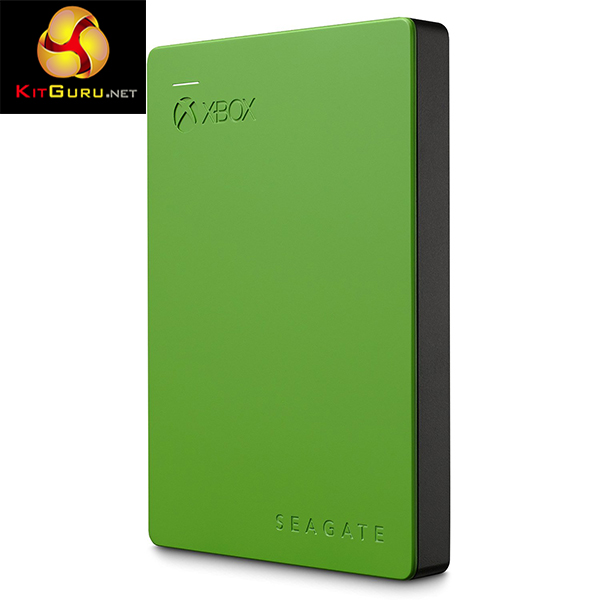 The Seagate 2TB Game Drive for Xbox One can be found on Amazon for £74.99, a quick browse around shows that this price is fairly typical for an external drive of this capacity, though there are definitely some cheaper options.
From my point of view, the Game Drive is absolutely worth its price and the 2TB capacity should give you plenty of space to fill with new releases. For reference, I have 24 games installed on my Xbox One right now with 70% drive capacity left to go. Prior to this drive, I was lucky to get eight games installed at once.
Discuss on our Facebook page, HERE.
Pros:
2TB of extra space.
Load times often beat internal HDD.
Cons:
Drive colour doesn't match the console.
Included USB cable is too short.
KitGuru Says: If you regularly play and buy games for the Xbox One, the GameDrive is an essential purchase. Not only does it give you four times the space of the internal HDD, but it can even speed up load times a bit.