In our noise level tests we switched off all other fans in our system.  It's worth noting we used a HD 5550 passive graphics card too, ensuring we just took into account the noise generated by the cooler fans themselves.
We measured the noise level with a Digital Noise Level meter at a distance of 1 m from the front of the system.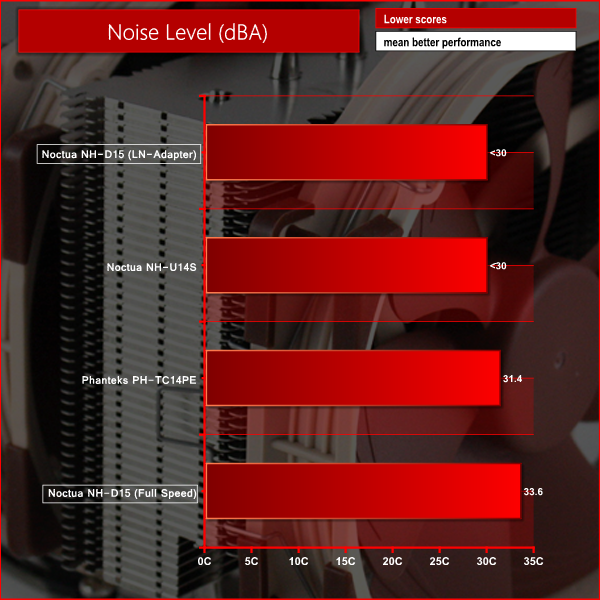 Even though the NH-D15 recorded the highest noise level in this test at full speed, 33.6 dBA is still very quiet.  If you are willing to sacrifice some performance, it can operate almost silently with the low noise adapter.