It is puzzling that ASRock has launched a 'new' X370 motherboard that coincides with 2nd Gen Ryzen and X470, but no doubt that decision makes sense to the marketing people.We weren't massively impressed by the Fata1ty Gaming K4 so it follows the ASRock X370 Pro4 also fails to raise much excitement.
Having said that, it is a perfectly decent motherboard that does a fair job and the array of graphics outputs means it is fully compatible with APUs and regular CPUs.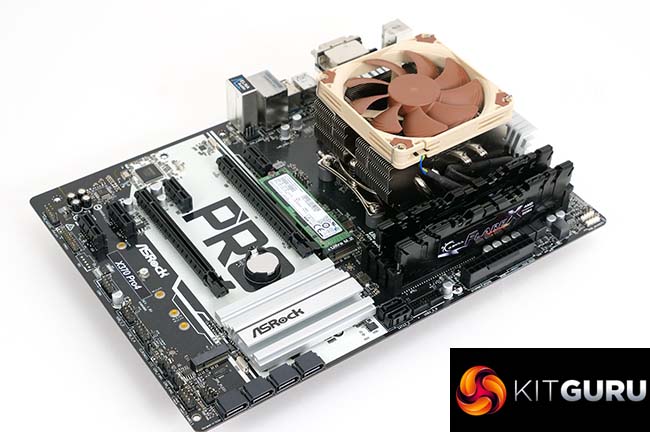 Even so, we struggled to see why this motherboard uses the ATX form factor. ASRock has a history of providing extensive combinations of chipset, form factor and CPU socket, which has given rise to some superb Mini-ITX models, however the X370 Pro4 could clearly be much smaller in size.
Mini-ITX can support an APU and Micro-ATX can be used with one or two graphics cards so ATX is only necessary if you have a bunch of features that require house space. We have to say that X370 Pro4 has an average set of features and could surely have been made smaller and cheaper.
You can buy one for £96.60 from More Computers HERE.
Pros:
Good clearance around the connectors, easy to build the PC.
USB 3.1 Gen1 Type C on the I/O panel.
Reasonable selection of headers and connectors.
Price is fairly low.
Cons:
VRM design is fairly basic.
The UEFI does not offer much to overclockers.
HDMI output is limited to 30Hz at 4K.
VRM heatsinks use plastic pop pins.
KitGuru says: The new X370 Pro4 is a respin of Fata1ty Gaming K4.