Most of us have used an adapter at one time or another. Usually these are a square-peg-into-a-round-hole gizmo or a port multiplier that adds more USB or SATA ports. Generally speaking they are straightforward, unexciting and fairly cheap but they do a job and get you out of trouble, which is all that we ask from our hardware.
By contrast the range of SenseVision hardware from Club3D consists of products that are intelligent, expensive and rather impressive. The common theme is that the devices rely on the epic bandwidth offered by USB 3.0 and they fall into three categories which are Docking Stations, Multi Stream Transport Hubs and USB graphics. These respectively add new ports, redirect your video signal to a variety of ports or add new graphics connectors to your PC, laptop or tablet.
Watch via our VIMEO Channel (below) or over on

YOUTUBE
The hardware inside these devices relies on System on Chip silicon from DisplayLink which is certified for use with Windows 7 and 8/8.1 but not Mac iOS or OS X, even though we are told the hardware works perfectly well with Apple Mac. On the other hand the hubs, USB adapters and docks have been certified by Microsoft so they now carry the 'Designed for Surface' logo:
PC owners can perform an upgrade to add new capabilities such as USB 3.0 ports or extra graphics connectors, provided we are prepared to spend the cash. By contrast a laptop or tablet is pretty much a sealed unit that relies on external devices such as the Club 3D hardware, and this is where things get interesting.

Club 3D sent us four devices that show the breadth of the range. The first is the USB 3.0 4K DisplayPort adapter model CSV-2302 which is £80 at ServersPlus.As we show in the video this is a simple way to add DisplayPort to a laptop or Ultrabook that has USB 3.0 and probably HDMI but lacks the latest and greatest graphics output.
There is a small amount of aggravation as you have to install the necessary Display Link Core v7 software and driver from an optical disc yet you probably will not have a DVD drive in your slender laptop or tablet.
Also, the price is a steep £80. That's a lot of cash for a single graphics connector but none the less we were were impressed.
KitGuru says: A brilliant device that delivers DisplayPort with the minimum of fuss and definitely Worth Buying.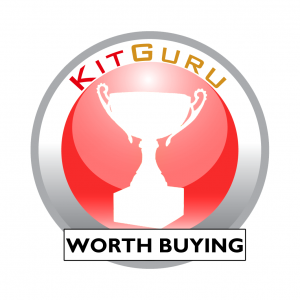 Next we have the Multi Stream Transport Hub 1-3 DisplayPort model CSV-5300A which costs £76 at Amazon.
So you have a single DisplayPort connector on your PC graphics card and want two or even three ports for a multiple monitor set-up. While that may sound fanciful it is exactly the situation found by your reviewer with a GTX 670.
The three way CSV-5300A fulfills the function exactly as it has a single DisplayPort plug at one end and three DisplayPort sockets at the other.
The curious thing is that while it does a fine job the very fact you need such an adapter probably means you would do better if you upgraded to a newer graphics card that has the necessary outputs.
KitGuru says: A handy device however it is tricky to picture the likely customer. That said, if you absolutely, positively need to run 3 DisplayPorts and only have a single output, then this is Worth Considering.
We move on to the Y-cabled docking station with Multi Stream Transport Functionality model CSV-3203 for £119.61 at Amazon. (Other online stores had stock at lower prices but availability seems problematic).
You need to read the documentation closely to confirm the CSV-3203 will fit the bill for you in terms of bandwidth, display resolution and refresh rates as this port multiplier can potentially do a massive amount of work.
At one end you have a Mini DisplayPort and a single USB 3.0 inputs and the hub then provides three USB 3.0, two Mini DisplayPorts and a Gigabit Ethernet port.
In other words it provides plenty of connections however you need to have the necessary Mini DP and USB 3.0 to kick things off in the first place.
KitGuru says: You can power an entire desktop using this Y cable device, however the emphasis on mini DP makes it rather cutting edge. If that fits your needs, then it's Worth Considering.

Let's take a closer look at the Club3D SenseVision USB 3.0 4K docking station model CSV-3103D which retails for £120 at Alternate.
The final dock from Club 3D looks like a traditional device that has been brought right up to date. Using the supplied USB 3.0 cable you can convert a single port on your UltraBook to provide a long list of connectors.
For starters you get three USB 3.0 as well as a pair of headset jacks, Gigabit Ethernet, DVI, HDMI and DisplayPort.
That's an impressive list and the fact that Club 3D charges £120 for the privilege seems fair enough when you consider that's as many connections as you get on a typical small form factor PC.
KitGuru says: With a single USB 3.0 connection you can power pretty much any device you need.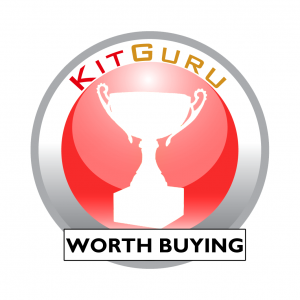 If you want to add dual DisplayPort to your thin and light laptop or increase the number of USB 3.0 ports? No problem, just be prepared to spend £80 or more for the privilege.
Discuss on our Facebook page, over HERE.
KitGuru says: The takeaway from this review is that Club 3D has a large array of docks and adapters that each serve a niche market.