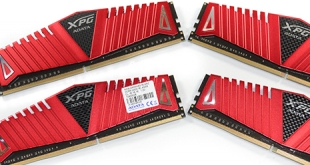 The 5820K has shown that a strong boost in CPU performance can be obtained for a reasonable price increase over the LGA 1150 Core i7 CPUs. And many of the X99 motherboards sit well below £200, making them affordable to enthusiast buyers. But where that entire value logic of Intel's X99 platform starts to fall short is at the expense of DDR4 memory.
One way of keeping costs to a minimum is by opting for a slower (therefore cheaper) memory kit. We test ADATA's 2400MHz XPG Z1 16GB DDR4 kit to see how it stacks up against the higher-priced, faster alternatives.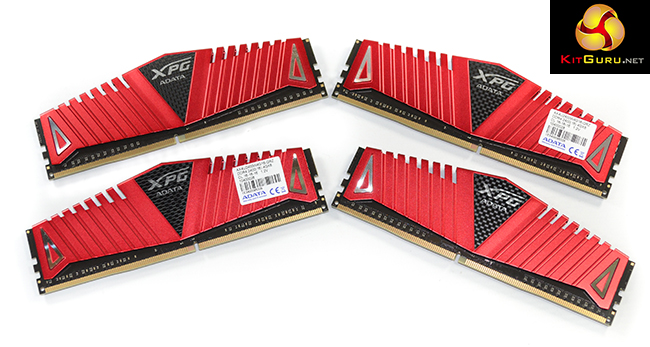 ADATA's brightly-coloured XPG Z1 memory modules are optimised for an Extreme Memory Profile (XMP) configuration of 2400MHz with a DRAM voltage of 1.2V. Primary timings are set at 16-16-16, which is looser than average for DDR4. Many of the faster – 2666MHz and 3000MHz – kits that we have encountered run with the technology's JEDEC timings of 15-15-15.
Different capacities of the XPG Z1 kit are available, although the set that we are testing uses four 4GB DIMMs to give a 16GB capacity with a quad-channel link.
Asus' trustworthy memory QVL for the X99-Deluxe motherboard suggests that Hynix MFR-based memory chips are found under the hood of ADATA's modules.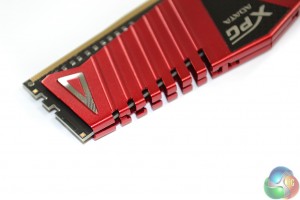 Two strips of metals converge atop the DRAM PCB to form ADATA's stylish heatsink. By using two separate strips of metal, rather than a single block, the heatsinks are easy to remove. That's good for overclockers who fancy their chances on the silicon lottery.
A gradient increasing towards the centre gives each memory module a maximum height of 44mm. While this is around 13mm taller than the bare PCB height, it is still short enough to minimise CPU cooler interference.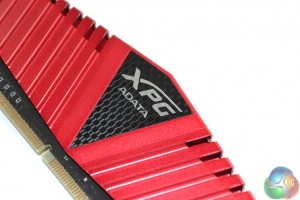 A carbon fiber effect is given to the XPG logo and provides a welcomed section of contrast against the bright red surroundings. ADATA doesn't let the kit's aesthetics slip elsewhere, either; the PCB is pure black – there's no ugly green in sight.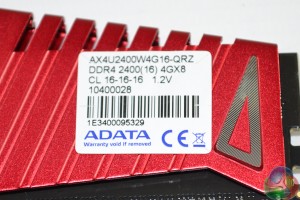 Specifications:
Model Number: AX4U2400W4G16-QRZ.
Compatible with Intel X99 chipset and Haswell-E processors.
Frequency: 2400MHz (PC4-19200).
Timings: 16-16-16.
Voltage: 1.20V.
Quad Channel Kit: (4x 4GB).
XMP 2.0 Ready.
Lifetime Warranty.