Gaming Tests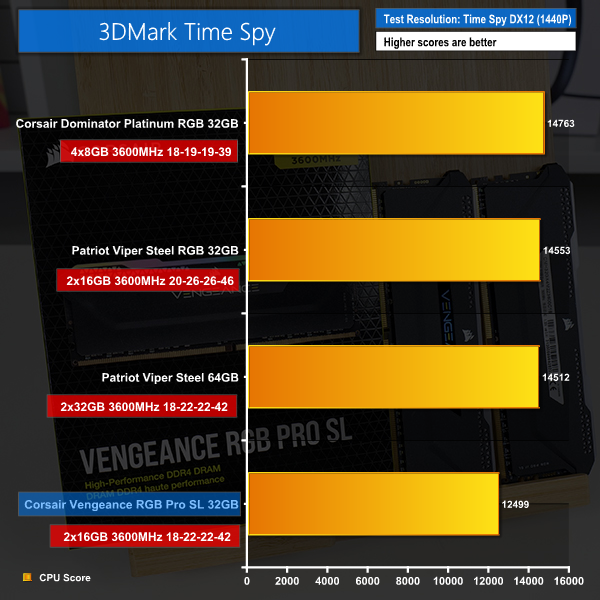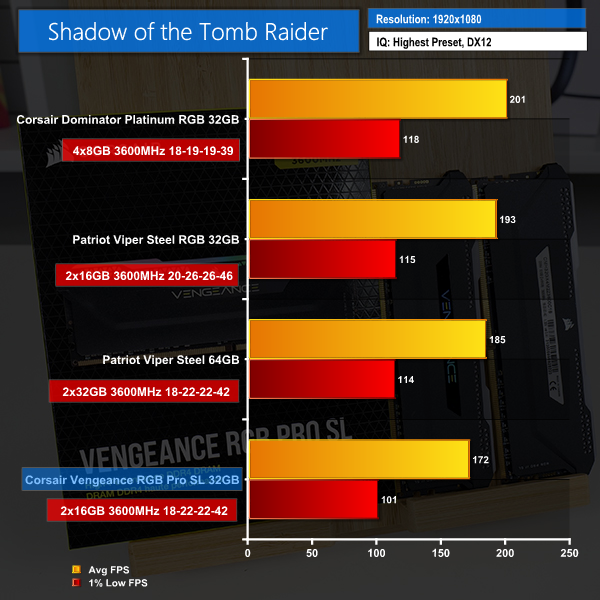 Even in games, the performance difference between 2x16GB 3600MHz C18 single-rank versus 2x16GB 3600MHz dual-rank memory with looser timings is clearly evident.
Overclocking
When it comes to overclocking, we first increase the DRAM voltage to 1.45V and check how far we can push the frequency whilst maintaining stock timings. We topped out at 3800MHz DDR4 frequency as 4000MHz would not POST. Now it was time to see how far we could tighten the timings at 3800MHz and 1.45V.
Our best overclocking result was 3800MHz DDR4 frequency using timings of 16-21-21-21 at 1.45V. We also managed to push the Infinity Fabric clock to 1900MHz, which tied in nicely with the 1900MHz DRAM and memory controller clock on our Ryzen 9 5950X processor.
This represents a small increase to the DRAM clock along with a small – but worthwhile – tightening of the timings to CL16. An extra bit of free performance is always good to see in our opinion.