The Patriot Viper Steel Series 64GB 3600MHz CL18 memory kit does a good job at providing high-capacity modules in a dual-channel kit whilst maintaining respectable operating characteristics.
Out-of-the-box performance was reasonable, especially in tests that could leverage the high-density memory configuration. Understandably, tests that showed greater preference for memory latency had the kit performing where we would expect for a 3600MHz 18-22-22-42 memory set.
Overclocking headroom from the SpecTek memory ICs was limited, even with the voltage pushed to 1.45. We managed to tighten the timings to CL16 whilst maintaining the 3600MHz running frequency, which was a marginal improvement. Clearly, Patriot is running the memory ICs close to their limit with the default XMP configuration.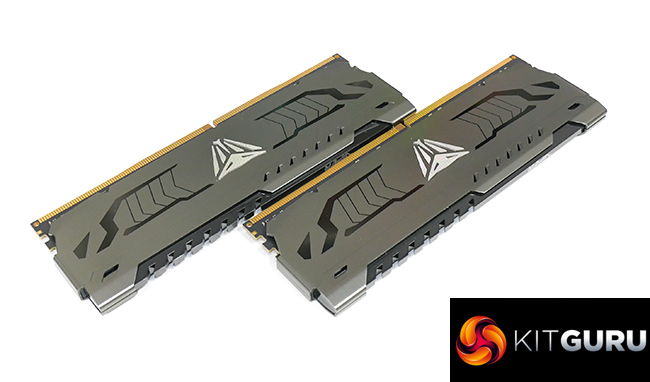 In terms of design and aesthetics, the Viper Steel modules are no-frills, no-nonsense offerings that focus on core functionality. There is no excessive RGB lighting or fancy heatspreader. Instead, the modules are coloured gunmetal grey and feature a functional aluminium heatspreader designed for cooling the SpecTek memory ICs.
This design logic is perfectly reasonable in our opinion – not everybody wants to pay extra for flashy RAM, especially in their system that is likely to be work orientated when used with a 64GB kit. One area where I think the design is less than ideal is in terms of module height. Patriot makes the heatspreaders 45mm tall – a good 15mm taller than the bare DDR4 PCBs.
This will cause additional interference headaches with some CPU coolers and seems to be a needless excursion from Patriot's otherwise sensible design logic.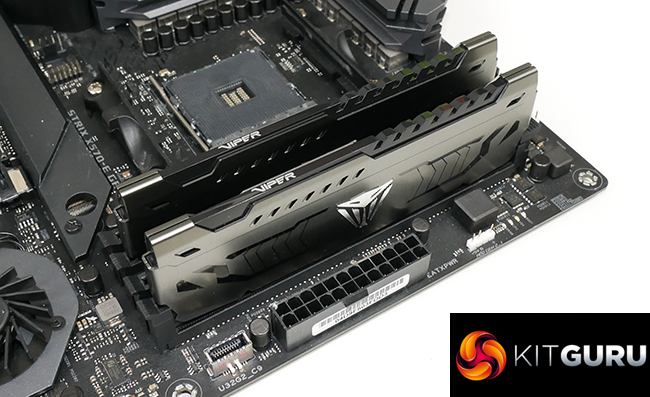 Looking at pricing, limited availability in the UK makes it slightly more difficult to gauge the value of this memory kit. Pricing looks to be £217.90 from Alternate.co.uk or £269.99 from an Amazon Prime third-party seller. The starting rate for 2x32GB DDR4-3600MHz kits looks to be around £260 from the likes of Corsair Vengeance LPX with the same frequency and timings. Crucial offers a tighter latency Ballistix 2x32GB 3600MHz set for around £275-£280.
Patriot's pricing with the Viper Steel 2x32GB 3600MHz kit looks to be reasonable if you can snatch a kit from one of the sub-£250 retailers. If you prefer the Viper Steel module styling over the similarly priced and configured Corsair Vengeance LPX set, that could be a justifiable deciding factor.
Given the relative scarcity of 2x32GB DDR4-3600MHz sets of memory, Patriot delivers a solid enough product in the Viper Steel set. The modules are no frills but the heatspreader works well, we had no issues with XMP operations, and the pricing looks to be reasonable. A set of memory that focusses on the core essentials and we have minimal complaints about that.
We found the kit for £217.90 from Alternate HERE.
Discuss on our Facebook page HERE.
Pros:
2x32GB is a good option for mainstream Z490/AM4 usage.
Similar pricing versus rivals.
Straightforward XMP operation with stability.
3600MHz works well with Zen 2 and Zen 3.
Simple, no-frills, colour-neutral design.
Cons:
Heatspreader is taller than it needs to be.
Overclocking headroom from the SpecTek modules was limited even at 1.45V.
Tough competition from the lower latency Crucial Ballistix competition at a slightly higher price tag.
KitGuru says: A two-module 64GB kit from a respected brand with an optimal running frequency for use with Ryzen processors.

Be sure to check out our sponsors store EKWB here