AIDA64 Engineer
AIDA64 Engineer is a multi-featured software suite for diagnostics, stress testing, benchmarking, software auditing and various other measurement parameters. We use AIDA64 Engineer to benchmark memory throughput and latency.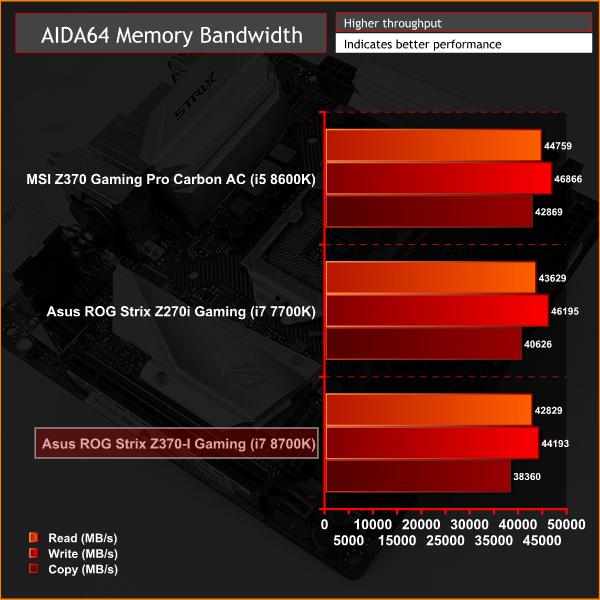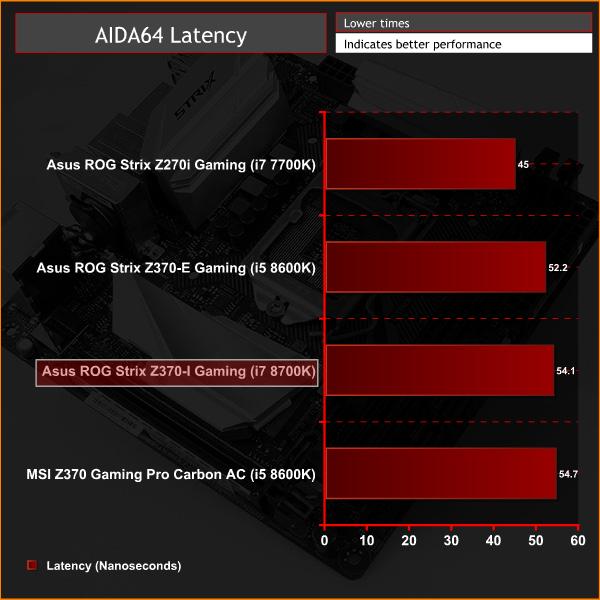 Sandra Memory Bandwidth
SiSoft Sandra 2017 is a multi-function utility program that supports remote analysis, benchmarking and diagnostic features for PCs, servers, mobile devices and networks. We use the SiSoft Sandra memory bandwidth test to provide a set of memory bandwidth results.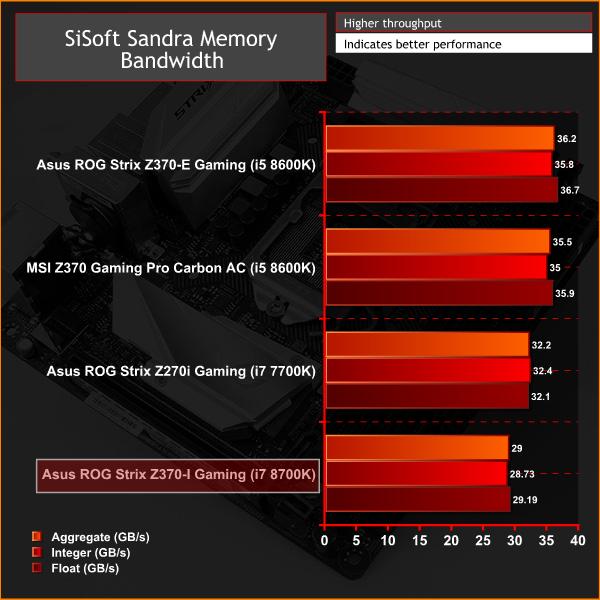 The Asus board's memory results are on par with what we'd expect from a motherboard running 3,000MHz memory – a little behind products with 3,200MHz DDR4, but not far enough back to cause any significant problems.
The board's latency measurement of 54.1ns is a little slow, though – other boards were a couple of nanoseconds quicker in this test. That's likely due to their better speeds or quad-slot designs.