Cinebench R20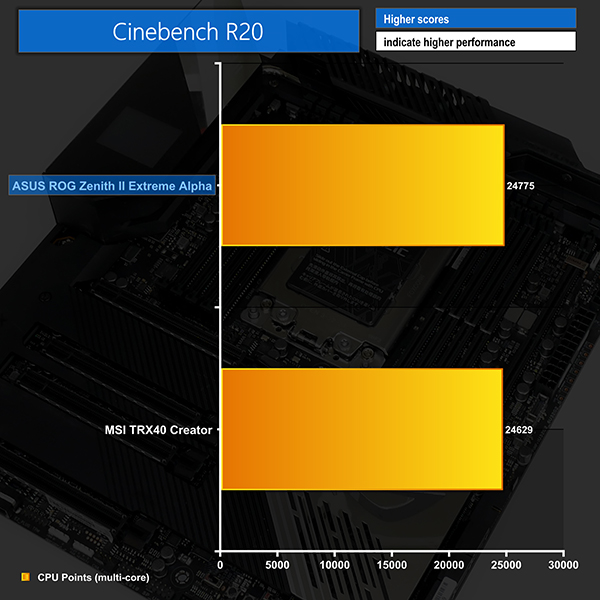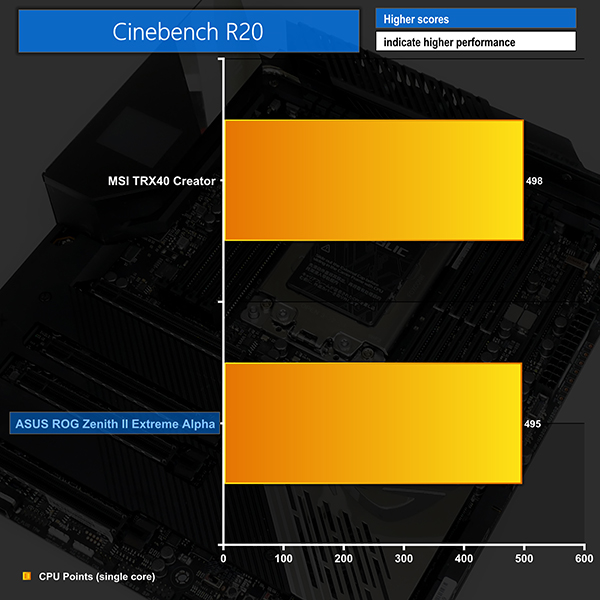 Blender BMW & Classroom Benchmarks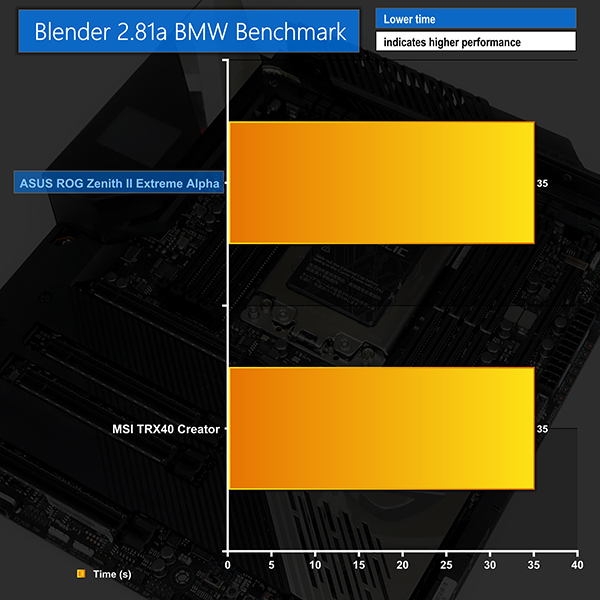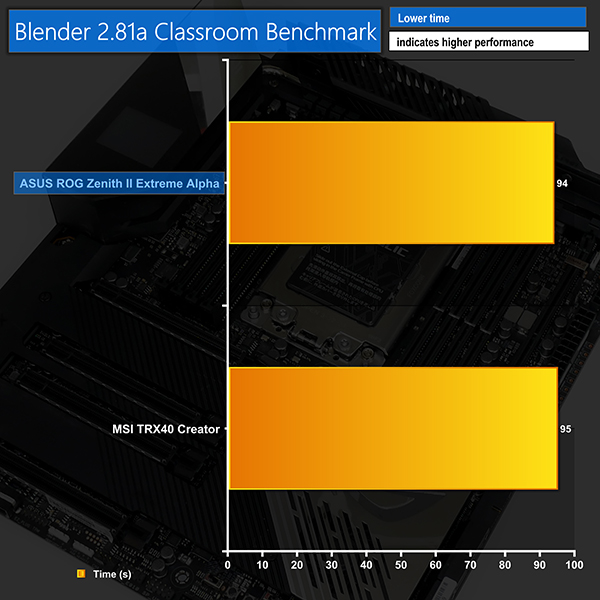 7-Zip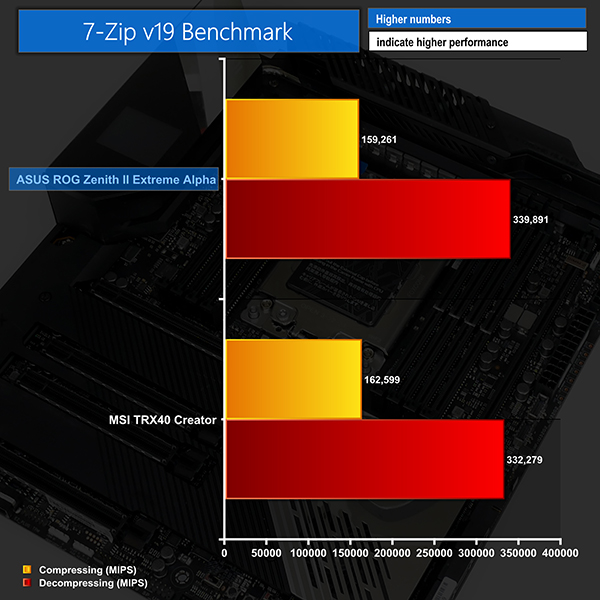 CPU-related performance from the ROG Zenith II Extreme Alpha is very competitive against MSI's flagship TRX40 Creator. Cinebench is a little faster on the ASUS board for nT but is very slightly slower in 1T mode. Realistically, these numbers are close enough to call performance roughly a draw.
The same can be said for Blender in both the BMW and Classroom tests. The latter sees ASUS winning by 1 second, but that victory is largely due to numerical rounding of the recorded results. Add in 7-Zip results, which do differ slightly based on memory performance differences and the affinity towards bandwidth and latency for each test, and we still see more-or-less a performance draw.
All-core CPU frequency from the ASUS motherboard powering our 64-core Threadripper 3990X averages around 3.0-3.1GHz in Cinebench R20 nT and around 100MHz lower in Blender's longer Classroom run. Maximum boost clocks of 4.3GHz were shown using Cinebench 1T, implying that ASUS' current BIOS and AGESA revision are working fine.