3DMark

3DMark is a multi-platform hardware benchmark designed to test varying resolutions and detail levels of 3D gaming performance. We run the Windows platform test and in particular the Time Spy benchmark, which is indicative of high-end 1440p PC Gaming.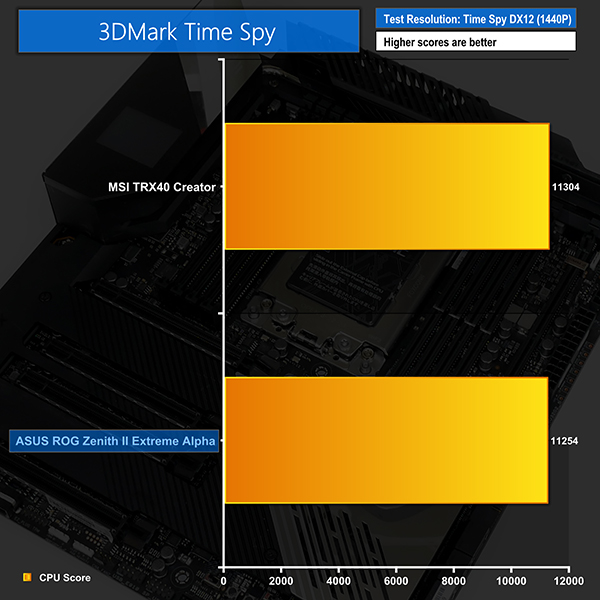 The Division 2

We use the game's built-in benchmark with quality set to Ultra, VSync disabled, and DX12 mode.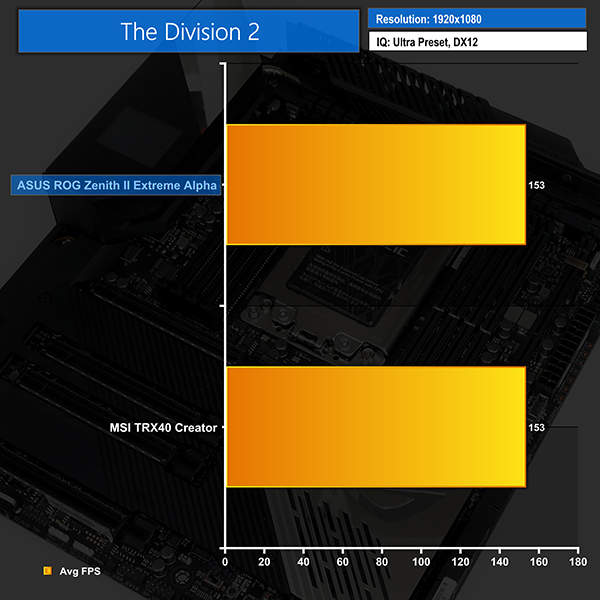 Shadow of the Tomb Raider
We run the built-in benchmark using the DirectX 12 mode, anti-aliasing disabled, and the Highest quality preset.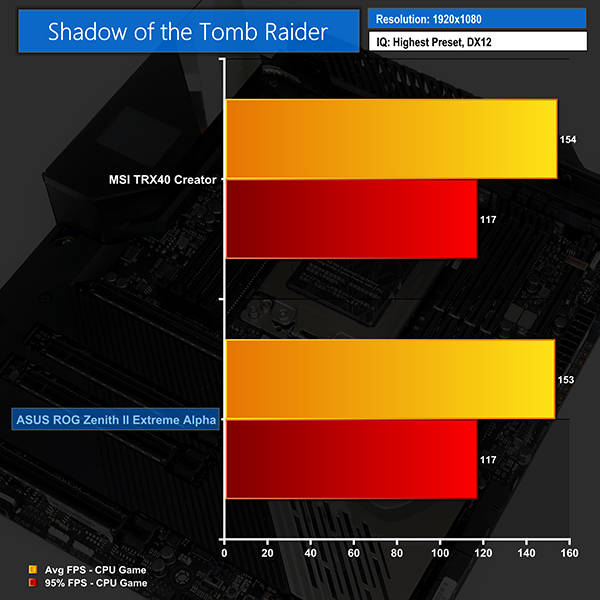 Gaming performance is competitive on the ASUS motherboard and is practically level with the figures shown by MSI's TRX40 Creator. A slight lead is shown for the MSI offering in both Shadow of the Tomb Raider and 3DMark Time Spy, but I don't see this difference as large enough to create cause for concern.
Nevertheless, it's worth factoring in if you are a benchmarker who is keen on pushing for records in the likes of 3DMark.