Cinebench R20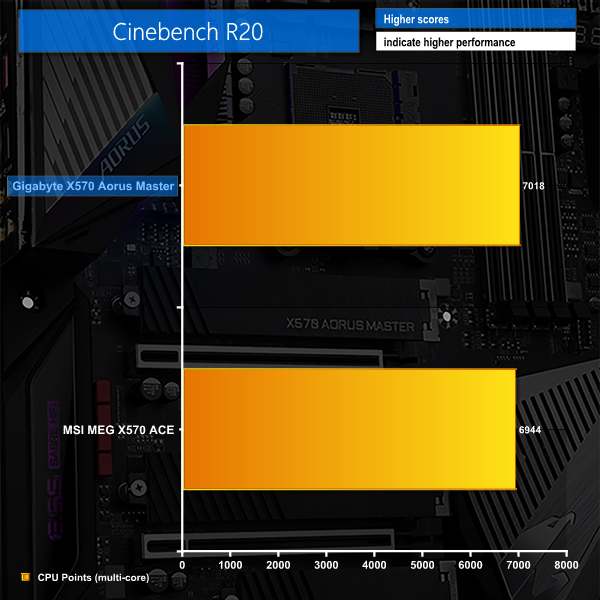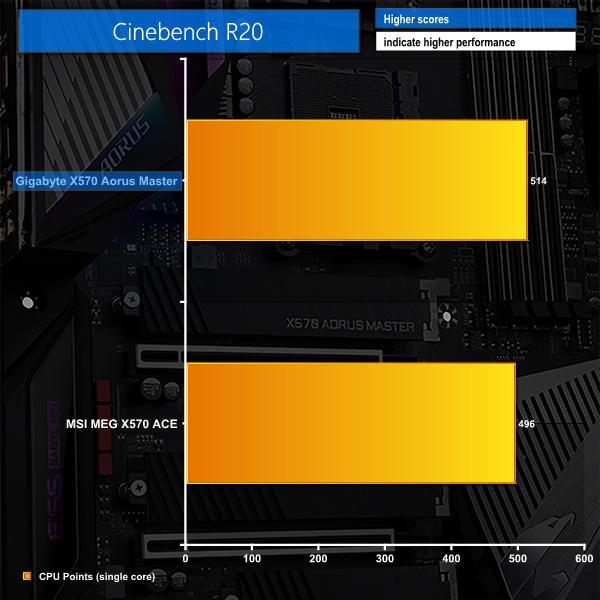 Blender BMW Benchmark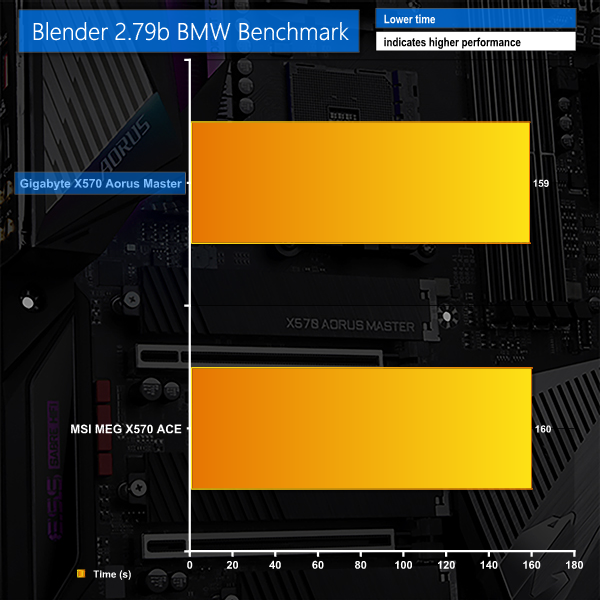 Starting off with Cinebench multi-core, we see the Gigabyte X570 Aorus Master outperforming its MSI competitor by around 1%. Our logs show that clock speed for this sustained multi-core workload hovered around 4000-4025MHz throughout the benchmark run.
The single-thread Cinebench test showed a wider lead of around 3.5% for the Gigabyte motherboard. This highlights the Ryzen 9 3900X boost clock proficiencies of Gigabyte's latest BIOS revision. Our data shows the preferential cores staying above 4500MHz in single-thread testing, with portions of the time spent close to 4.6GHz (via numerical rounding).
Another performance victory for Gigabyte in the Blender test, though this time the performance lead is marginal. 1 second is not much on a 159 second render, so you'd have to be doing a lot of rendering to care about this performance difference.