3DMark

3DMark is a multi-platform hardware benchmark designed to test varying resolutions and detail levels of 3D gaming performance. We run the Windows platform test and in particular the Time Spy benchmark, which is indicative of high-end 1440p PC Gaming.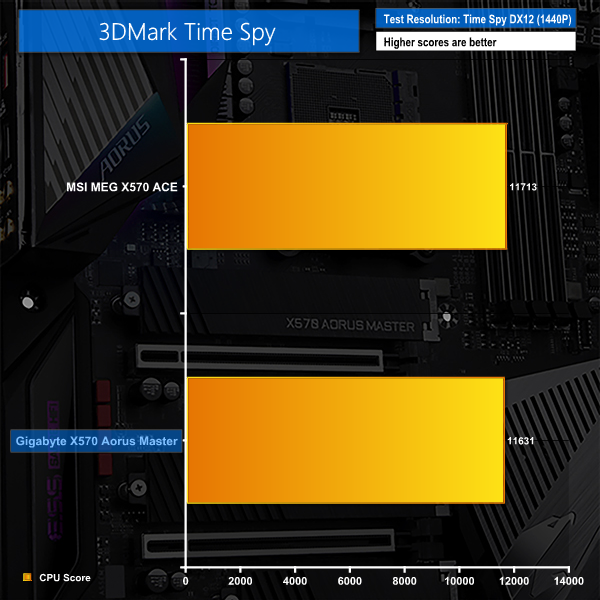 Deus Ex: Mankind Divided
Despite its age, Deus Ex: Mankind Divided remains a demanding title even for modern hardware. We use the game's built-in benchmark with quality set to Ultra, MSAA disabled, and DX12 mode.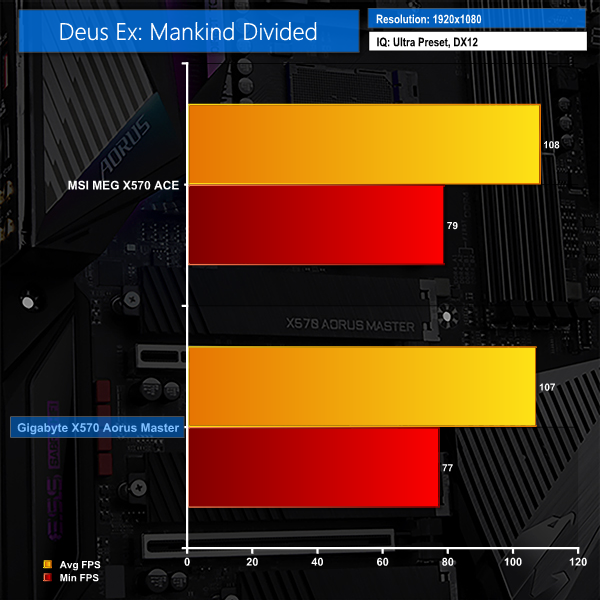 Shadow of the Tomb Raider
We run the built-in benchmark using the DirectX 12 mode, anti-aliasing disabled, and the Highest quality preset.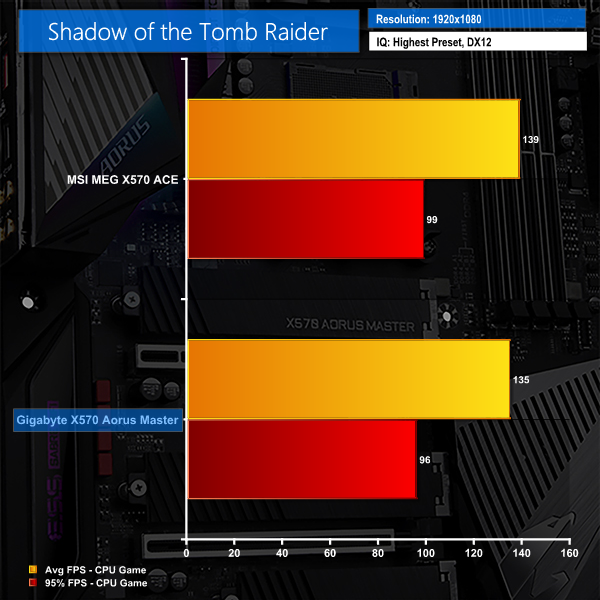 3DMark Time Spy shows the Gigabyte X570 Aorus Master slightly trailing the MSI competitor. The difference in CPU score is 82 points or a barely-noticeable 0.7%.
Deus Ex and Shadow of the Tomb Raider also showed slightly reduced performance for the Gigabyte board versus MSI's. Deus Ex was 1 FPS slower on average for Gigabyte while the minimum FPS score was 2 FPS slower.
MSI was also a little faster than Gigabyte in Shadow of the Tomb Raider. The X570 Aorus Master averaged 135 FPS – 4 FPS slower than the MSI MEG X570 ACE. These are minor differences but certainly worth highlighting, nonetheless.