Our early evaluation of USB 3.1 shows that there is plenty to be excited about with the upcoming connection. Speed boosts over current USB 3.0 ports are significant, especially in relation to sequential workloads. That's good news for users who regularly transfer large files, such as high resolution video.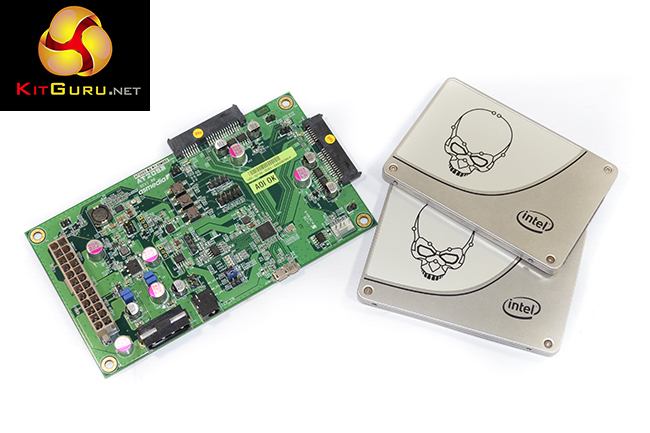 But let's take a step back for a moment and remind ourselves how those impressive speeds were achieved. It took a pair of 240GB SSDs in RAID 0 to show significant improvements over the speed provided by fast USB 3.0 ports. While that leaves a very constricted market for RAID drives currently, there is the mention of significantly lower SSD prices in the coming months. And let's not forget that things are already moving in the 10Gbps (and greater) direction on the M.2 scene.
Combining the suggestion of cheaper SSD prices with increased speed, it is not unthinkable that external SSDs which surpass the USB 3.0 speed cap will be affordable later this year. The 10Gbps bandwidth offered by USB 3.1 will provide a widespread (including backwards compatibility) means of external connection for those fast drives.

Many people will be quick to point out how 10Gbps is inferior to the 20Gbps transfer rates of Thunderbolt 2. And that's true. I do, however, think that 10Gbps is a smart setting for USB 3.1; the figure brings it in tandem with the baseline speeds of the modern PCIe-based M.2 and SATA-Express storage interfaces of Intel's 9-series chipset. Not to mention that gunning for higher speeds would presumably result in a longer wait time for consumers. And, depending on your point of view, there's no substitute for the backwards compatibility and widespread application of USB solutions.
While today's analysis revolved around the typical USB 3.1 speeds that us enthusiasts will be able to enjoy in the coming months, there's a lot more to USB 3.1 than just transfer rates. Perhaps this version of USB will be the one to make use of the substantial power delivery capabilities, and the video link of Type-C connectors.
From drive enclosure and controller manufacturers to chassis and system designers, it would be fair to assume that many vendors will show off their market-ready USB 3.1 products around the time of Computex in June 2015.
Doubling the data rate and acting as the catalyst for a new connector, USB 3.1 looks set to install a new burst of energy into the connection's 19-year life. Opening up new possibilities for faster portable storage devices is not an overnight process, but it is positive to see that motherboard vendors will soon be rolling out their implementations.
Discuss on our Facebook page, over HERE.
KitGuru says: All we enthusiasts can do is sit patiently while USB 3.1 drive enclosures and fast, affordable SSDs reach a point where our ever-present thirst for speed can be satisfied. And we can do so knowing that USB 3.1 will have our day-to-day transfer speed requirements covered.