If you've been keeping an eye on tech news this afternoon, then you will be well aware that AMD B550 motherboards have officially launched. We've already had the opportunity to review two ASUS ROG boards and the Gigabyte B550 Aorus Master. Now, we are taking a wider look at UK availability and pricing for B550 motherboards. 
So far, ASUS, Gigabyte and MSI B550 motherboards are the most readily available, with prices starting at £109.99 and going all the way up to £214.99. The Gigabyte B550M Aorus Elite is currently the cheapest option at Overclockers UK, currently sitting at £109.99. From there, we see a bit of a price jump, with the ASUS B550M-A Prime and the Gigabyte B550 Gaming X coming in at £139.99 each. The final sub-£150 motherboards on the list are the MSI B550-A Pro and the ASUS B550M-A WI-Fi, which are priced at £144.95 and £149.99 respectively.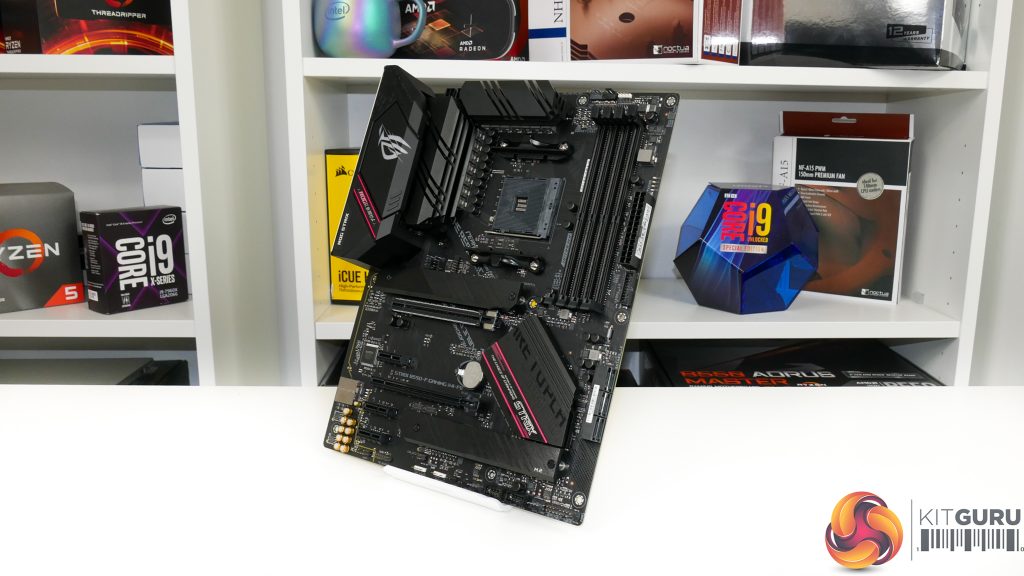 From here, we start to see more enthusiast gaming motherboards come in to play. The ATX version of the Gigabyte B550 Aorus Elite is £154.99, while the MSI MPG B550 Gaming Plus ATX motherboard comes in at the £164.99 mark. The ASUS TUF series of B550 motherboards start at £169.99, while ROG Strix B550 motherboards start at £199.99.
You will find more high-end MSI options too, with the MAG B550 TOMAHAWK coming in at £179.99, the Gaming Edge WiFi coming in at £194.99 and the MPG B550 Gaming Carbon WiFi sitting at the top of the pile with a £214.99 price tag.
There will of course be more B550 motherboards made available in the weeks to come. You can check out the full list of B550 motherboards currently available to order at Overclockers UK, HERE.
KitGuru Says: Are any of you planning on putting together a new system with a 3rd Gen Ryzen CPU and a B550 motherboard? Is there a particular motherboard that has already caught your eye?