This week to kick off Computex, AMD officially launched its 3rd Gen Ryzen processors and X570 motherboard chipset. Now, we are starting to see new X570 motherboards come down the pipeline, with Gigabyte AORUS announcing five of its own models, as well as a PCIe 4.0 SSD with blistering fast speeds that leave SATA counterparts in the dust.
In the gallery above, you'll be able to see the spec sheet for all of the motherboards in the AORUS X570 lineup, in addition to some close up photos we managed to take at Computex. The new lineup includes the high-end AORUS XTREME and AORUS Master boards. Both the Xtreme and the Master are fairly close in spec but there are a couple of key differences. The AORUS Master uses a 6-layer PCB, 14-phase power and Realtek 2.G + Intel 1G LAN. The Xtreme bumps this up to an 8-layer PCB, 16-phase power management and Aquantia 10G + Intel 1G LAN for faster wired networking capabilities.
The X570 AORUS Ultra and X570 AORUS Pro are equally similar. Aside from overall heatsink design, the two key differences here are that the Ultra has Intel WiFi 6 and an extra PCIe Gen4 x4 lane, while the AORUS Pro does not. The X570 AORUS Elite is another step down the ladder, with fewer RGB LEDs and is limited to PCIe 4 x16, with no x8 or x4 options.
Finally, for Mini-ITX fans, there is the X570-I AORUS Pro WiFi, which fits as many high-end features onto the board as possible given its size. That includes an 8-layer PCB, PCIe 4 x16 and Intel WiFi 6 capabilities.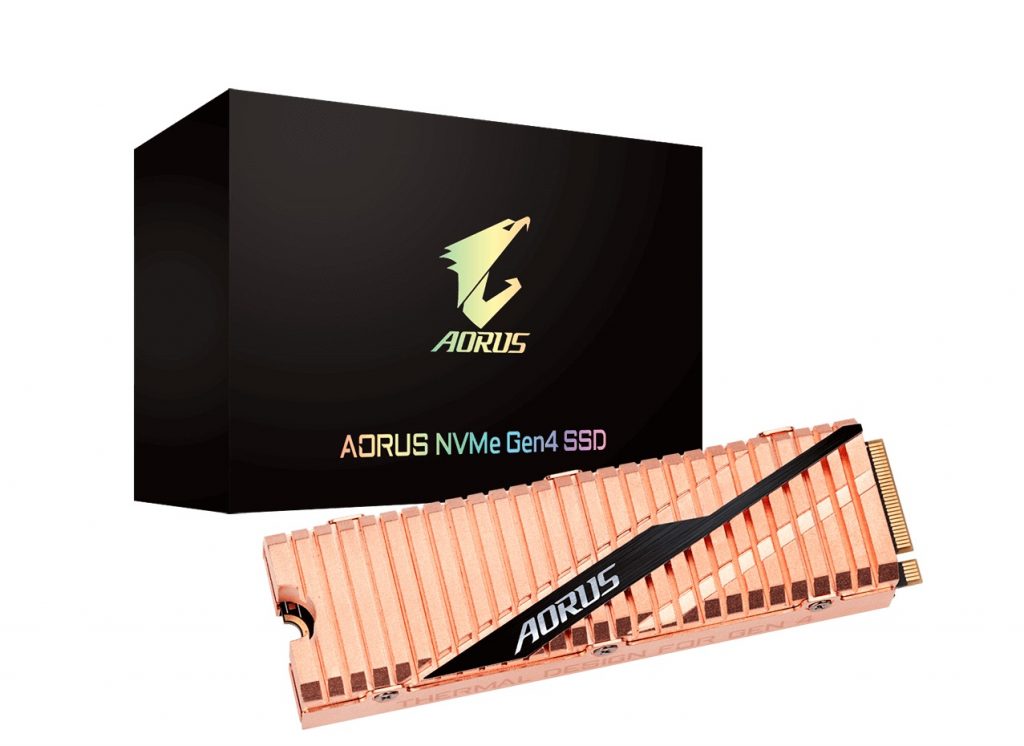 Of course, PCIe 4.0 is one of the major upgrades coming to PC enthusiasts alongside the X570 platform. This is already paving the way for ultra-fast SSDs, as we have seen with the new Corsair MP600. Gigabyte will have its own AORUS Gen 4 M.2 SSD too, leveraging the extra bandwidth of PCIe 4 to deliver read speeds up to 5000MB/s and write speeds up to 4400MB/s.
At this point in time, we don't have pricing or release date details but we'll hopefully hear more on that soon when Leo has a chance to get on camera.
KitGuru Says: There are plenty of good looking X570 options from Gigabyte AORUS so far. Are any of you planning to upgrade to 3rd Gen Ryzen this year?