To learn more about our EMI testing equipment, please check out How We Test Power Supply Units.
EMI Results – Average Detector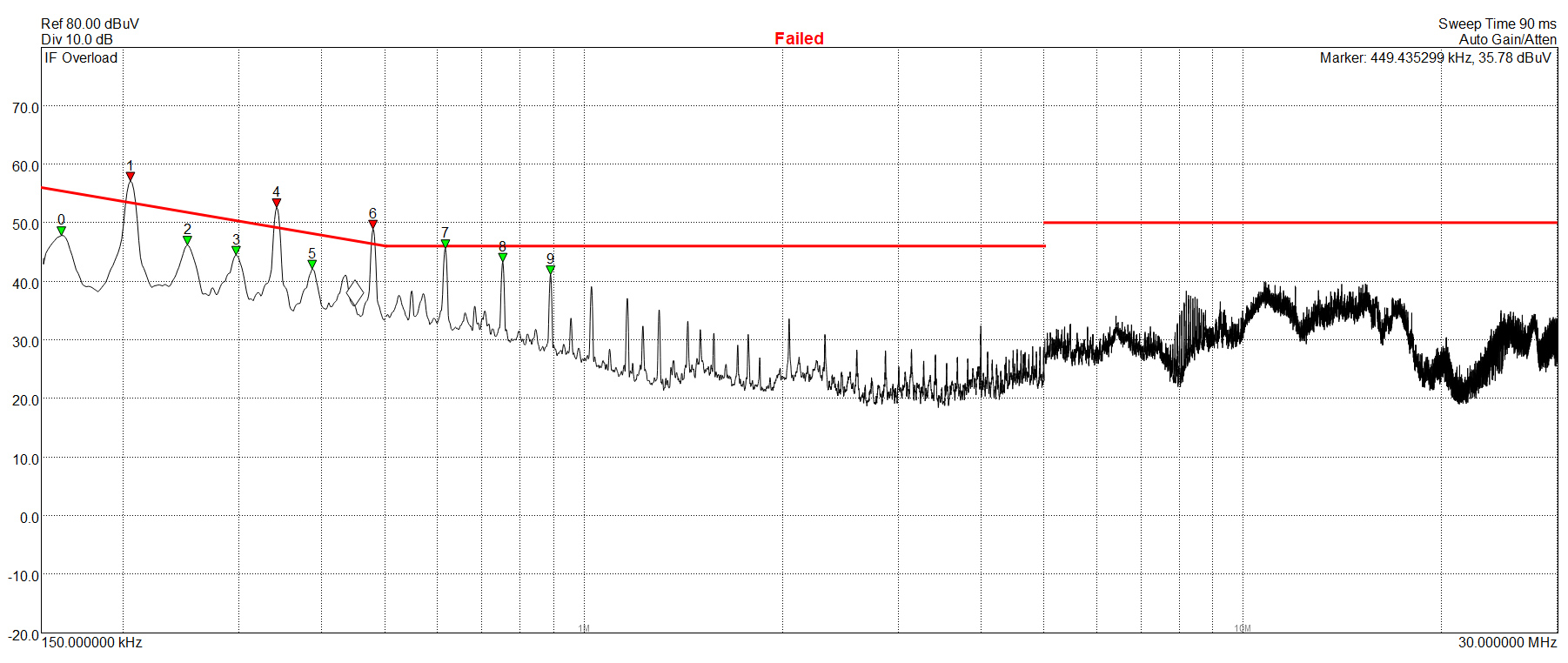 The conducted EMI with the average detector has some high spurs, three of which go over the limits. This is a shame because at higher frequencies the EMI filter does a pretty good job.
EMI Results – Peak Detector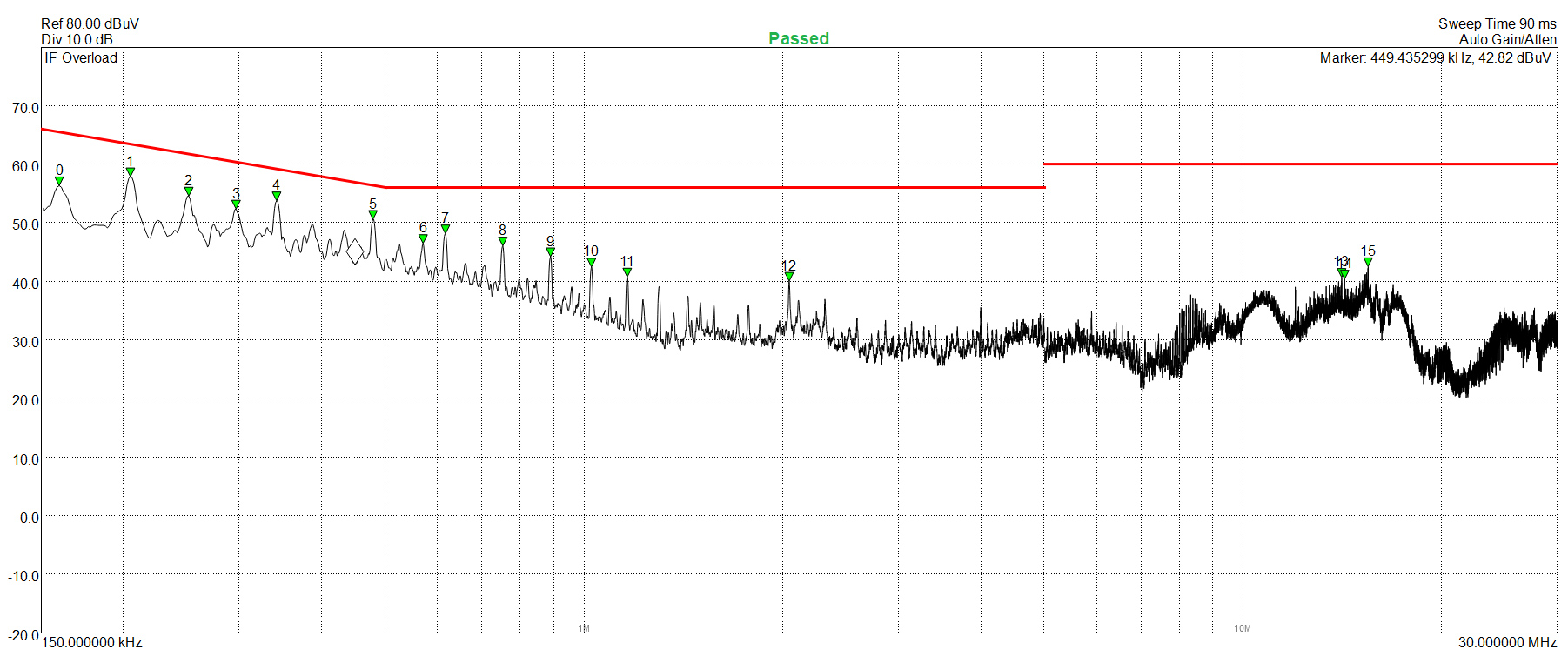 No problems at all with the peak detector.