To learn more about our EMI testing equipment, please check out How We Test Power Supply Units.
EMI Results – Average Detector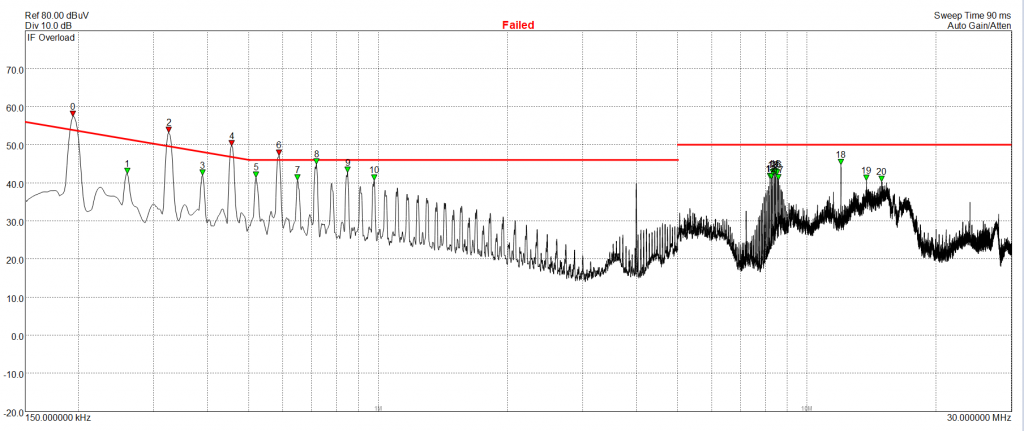 The unit's EMI emissions go over the limits at low frequencies, while we also noticed some increased spurs at higher frequencies.
EMI Results – Peak Detector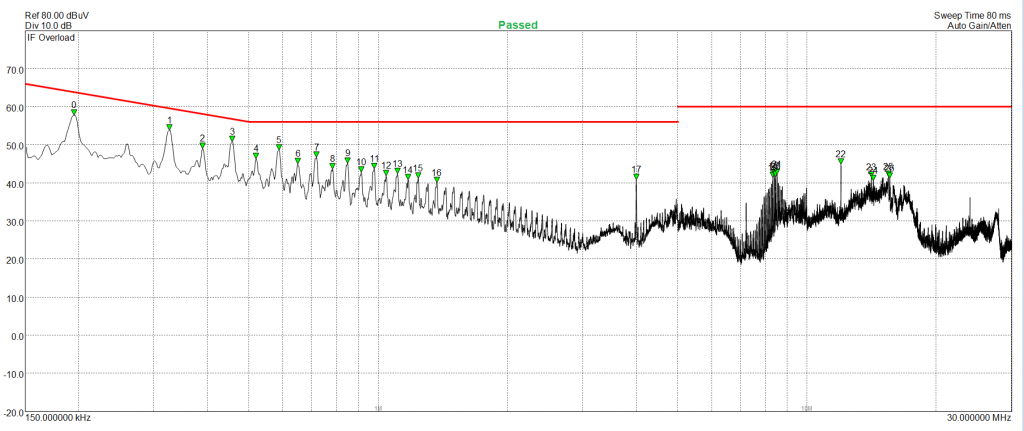 There are notable spurs with the peak detector as well, however none of the exceeds the limits.