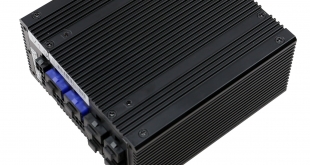 SilverStone was the first to release a passive SFX-L unit based on a platform provided by Enhance Electronics. The NJ450-SXL is fully modular, highly efficient and its overall performance is very good. It is built like a tank since it is surrounded by heatsinks and the only downside is the stiff price tag, which is partly due to the innovative design.
SilverStone was the first brand to fully support the SFX and SFX-L form factors by releasing a great number of relevant models. This brand is devoted to bringing the smallest physical power supplies. Even its ATX form factor models feature increased power densities, thanks to their compact dimensions.
After the strongest SFX-L unit of the market, the SX800-LTI, SilverStone is the first to ever release a passive SFX-L unit, the NJ450-SXL, which like the SX800-LTI is based on an Enhance Electronics platform.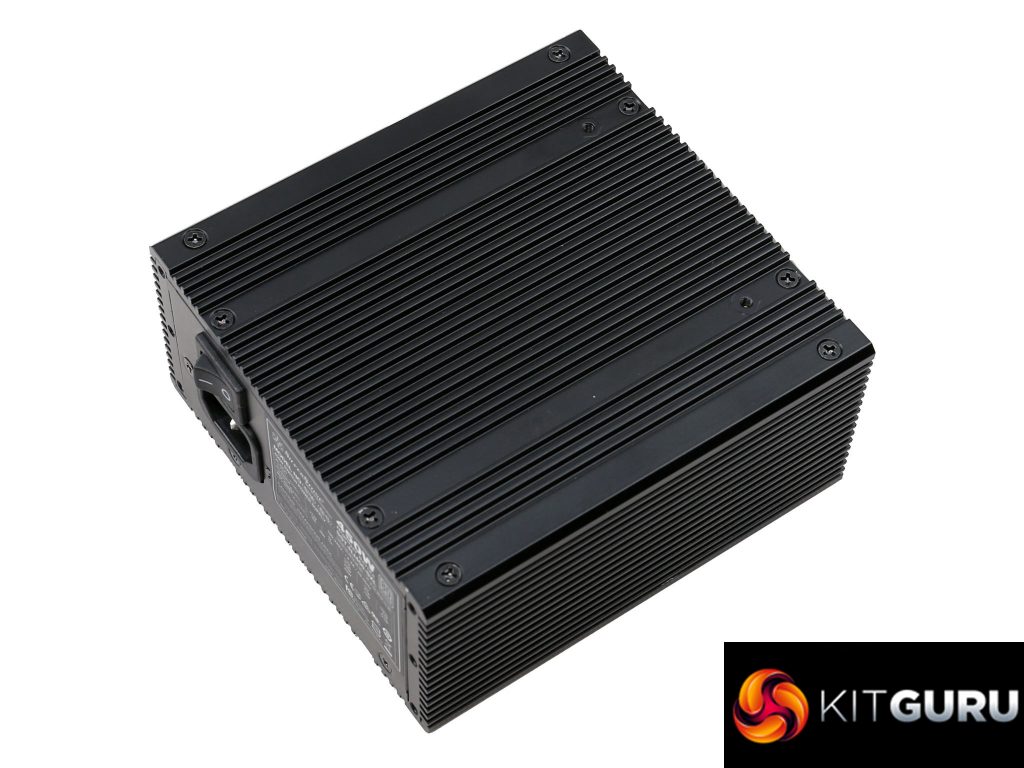 SilverStone's Nightjar line consists of two units featuring a passive cooling design, the NJ520 which uses the same platform as the Seasonic Platinum fanless 520W (SS-520FL) and the new NJ450-SXL which is physically much smaller.
Those two power supplies don't use the same passive cooling design – on the one hand the NJ520 features a chassis which looks like Swiss cheese – in an effort to increase airflow and allow the hot air to easier leave the PSU's internals. The NJ450-SXL is completely surrounded by heatsinks and it doesn't have any ventilation holes.
The build design of the NJ450-SXL reminds us of industrial grade power supplies, which are called to operate under extremely tough conditions. Given the special design and the amount of heatsinks used on this supply, we are not surprised by its high price tag. After all in the majority of cases the smaller the unit, the more expensive it is and to make matters worse, the passive models carry an extra charge as well.
Read our How We Test Power Supplies HERE
Specifications
Manufacturer (OEM)
Enhance Electronics
Max. DC Output

450W

Efficiency
80 PLUS Platinum, ETA-A (88-91%)
Noise
LAMBDA-A++ (<15 dB[A])
Modular

✓

(Fully)
Intel
C6/C7 Power State Support

✓

Operating Temperature (Continuous Full Load)
0 – 40°C
Over Voltage Protection

✓

Under Voltage Protection

✓

Over Power Protection

✓

Over Current (+12V) Protection

✓

Over Temperature Protection

✓

Short Circuit Protection

✓

Surge Protection

✓

Inrush Current Protection

✓

Fan Failure Protection

✗

No Load Operation

✓

Cooling
Fanless
Semi-Passive Operation

✗

Dimensions (

W x H x D

)
127 x 65 x 132mm
Weight
1.52 kg (3.35

lb

)
Form Factor
SFX-L, EPS 2.92
Warranty
3 Years
This power supply features the 80 PLUS Platinum and ETA-A efficiency certifications. Normally it should be classed as ETA-A+ in the Cybenetics scale, but it is lower than the specified threshold power factor readings, so dropped a level.
In the noise section the NJ450-SXL earns the highest Cybenetics badge, LAMBDA-A++, since it doesn't use a fan and on top of that its electronic noise (aka coil whine) is bottom low. Even if there was any coil whine, the supplies platform is hermetically sealed by the heatsinks that form its chassis, so it would be heavily suppressed.
The maximum temperature for continuous full load delivery is 40°C, which might look low for a power supply featuring a cooling fan, but it is 100% satisfactory for a passive unit. Finally, all protection features are present and the only downside seems to be the warranty, which is low compared to other high-end power supplies.
SilverStone doesn't follow the warranty marketing war, initially started by EVGA and continued by Corsair and Seasonic. Personally we believe that when it comes to power supplies that warranties exceeding a five year period are totally unrealistic and in the end they will only create problems to both users and the companies that provide them (because if RMA's exceed a threshold then prices will have to go up in order to cover the losses).
Moreover such long warranties demand for the products to be shipped back to the brands in order to be honoured, and in the majority of cases users have to cover the shipping fees which can be significant (only the return fees are covered by the brands).
Power Specifications
Rail
3.3V
5V
12V
5VSB
-12V
Max. Power
Amps
16
15
37.5
2.5
0.3
Watts
80
450
12.5
3.6
Total Max. Power (W)
450
The minor rails have enough power to cover a small/medium system while the supplies full power can be delivered by the +12V rail alone, which is a typical case for any modern power supply featuring DC-DC converters for the generation of the minor rails.
Finally, the 5VSB has typical capacity, which we see in the majority of power supplies today.
Cables & Connectors
Modular Cables
Description
Cable Count
Connector Count (Total)
Gauge
In Cable Capacitors
ATX connector 20+4 pin (300mm)
1
1
16-22AWG

✗

4+4 pin EPS12V (400mm)
1
1
16AWG

✗

6+2 pin PCIe (400mm+150mm)
2
4
16-18AWG

✗

SATA (300mm+200mm+90mm+90mm)
2
8
18AWG

✗

4 pin Molex (300mm+200mm+200mm)
1
3
18AWG

✗

FDD Adapter (+105mm)
1
1
22AWG

✗

AC Power Cord (1380mm) – C13 coupler
1
1
18AWG
–
We didn't expect to find a couple of EPS connectors in a 450W unit.
The increased number of PCIe connectors is a nice surprise though, since usually power supplies in this capacity range only come with two PCIe connectors. The number of peripheral connectors is sufficient and the distance between the 4-pin Molex connectors is more than enough.
Lastly, none of the cables features in-line capacitors, since this platform already has good ripple suppression.