The Silverstone Nightjar NJ450-SXL is sold for $190 on Amazon.com while in the UK it is even more expensive with the added VAT, costing more than £185 inc vat. It is a serious investment.

That said, SilverStone have managed to create one of the finest compact form factor power supplies, available today. The NJ450-SXL is the only passive SFX-L unit that we can buy today and additionally it delivers great efficiency levels with excellent overall performance.

If the transient response was better (especially at 3.3V) then this unit would be on par with the excellent Corsair SF450 Platinum. The major downside is the stiff price tag … however compact power supplies cost a lot and passively designed units, even more!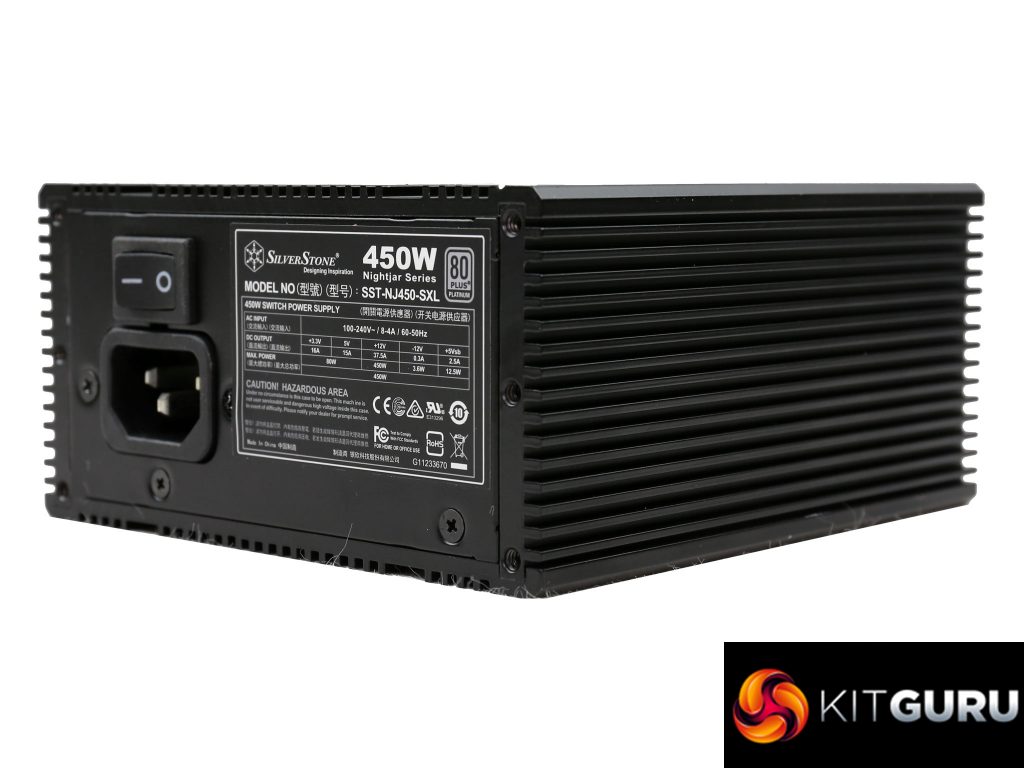 SilverStone teamed up with its favourite OEM, Enhance Electronics, for the release of the NJ450-SXL PSU. This platform normally can deliver more than 800W of power, however since it is passively cooled it had to be restricted at 450W to operate reliably under all operating conditions.
We drove this small supply hard to see if it could handle the heat and we didn't notice anything weird even under extremely high operating temperatures – an environment that could prove difficult even for an actively cooled unit.
Aesthetically, at first glance the lack of perforations on the chassis looks weird, however it has been specifically designed to transfer heat from the internals, as quickly as possible.
Additionally, this highly efficient platform plays a key role in reducing internal temperatures. Afterall, with reduced energy losses, the cooling system has less heat to deal with.
If you need a dead silent SFX-L PSU with enough capacity to support a mid-level system and you can afford it, then SilverStone's new Nightjar unit makes for a fantastic investment. It is as simple as that.
Kudos to SilverStone and Enhance Electronics for creating such a great product. It would benefit from further touchups to become even better, but the whole concept is well implemented given the restrictions that the SFX-L form factor imposes.
You can buy from OverclockersUK for £163.99 inc vat HERE.
Pros:
Innovative design
The only so far SFX-L passive unit
Highly efficient
Amazing efficiency on the 5VSB rail
Great ripple suppression
Very good build quality
Fully modular
Polymer Japanese caps throughout
4x PCIe connectors
Accurate power ok signal
Cons:
Short warranty (3-year)
Expensive
Low PF
3.3V transient response
High inrush currents
No bypass relay for the NTC thermistor (leads to increased inrush currents)
Increased EMI at low frequencies
KitGuru says: The NJ450-SXL is the first passive SFX-L PSU to hit the market. It combines great build quality with good performance, high efficiency and a fully modular cable design, featuring four PCIe connectors. It costs a small fortune, unfortunately, but in our expert opinion this product is 100% worthy of its high price tag.