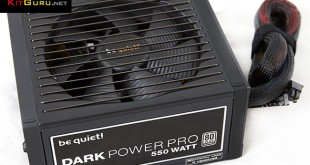 be quiet! are a name KitGuru consider synonymous with quality. Today we look at their latest Dark Power Pro 11 550W unit – a new lower capacity model set to supplement the 850W, 1000W and 1200W units released in May this year. The 850W model earned our highest award back in May so we have high hopes for this 550W unit.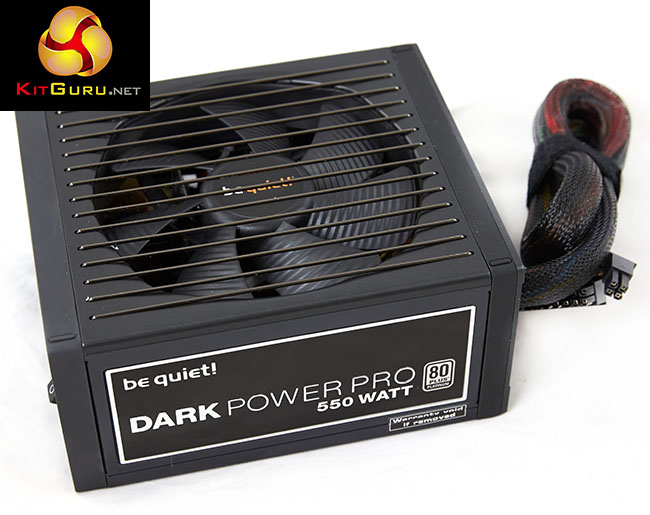 This week be quiet! are launching 550W, 650W and 750W models. All of these supplies are modular designs and feature 80 Plus Platinum efficiency (up to 94 percent). be quiet! have been able to achieve such high efficiency levels due to the new Half Bridge + LLC + SR + DC/DC topology – I discuss this in more detail later in the review. Capacitors have also seen an improvement over the previous generation.
Those of you particularly adverse to noise will be pleased to hear that the units incorporate high grade 135mm SilentWings 3 fans with low rotational speeds.
Dark Power Pro 11 (550W-750W) Overview:

be quiet! SilentWings 3 (135mm) fan.
80 Plus Platinum certification.
Topology: Half Bridge + LLC + SR + DC/DC.
Overclocking Key.
Pricing:
be quiet! DARK POWER PRO 11 550W. £115 / €154 / $149
be quiet! DARK POWER PRO 11 650W. £130 / €175 / $164
be quiet! DARK POWER PRO 11 750W. £150 / €199 / $179