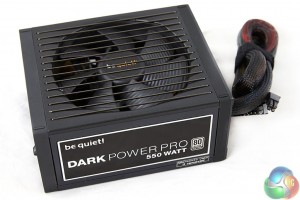 The be quiet! Dark Power Pro 11 550W power supply is finished to a very high standard, in black – suitable for any colour of system build. The paint work is very resistant to scratching and the unit passed our 'screwdriver' test without a problem.
This involves running the head of a Philips head driver down the side of the chassis with light to medium force. After all, how many times have you accidentally connected with a power supply during a system build?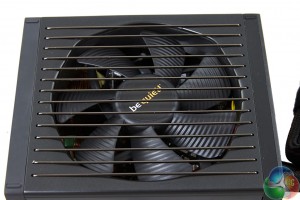 The large SilentWings 3 fan is hidden behind a metal grille at the top of the case. This fan is based around a 6 pole motor with redesigned bearings. Noise levels are minimal and it has the lowest start up speed of any fan on the market – less than 220 rotations per minute.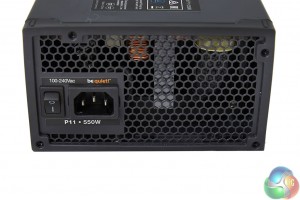 One side of the power supply has a power header, power switch and honeycomb vent to maximise air flow.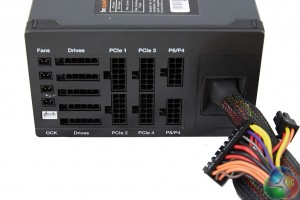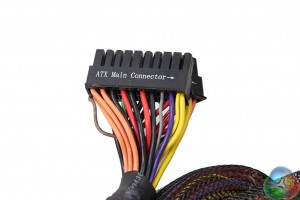 This is not a 'pure' modular supply – a single ATX cable emerges from the right side of the case. This cable is always used in a system build so this isn't an issue. Along the left side of the modular panel are a series of fan headers, which can be used for fan connection. An OCK header is also available which lets the user switch between single and multi rail configurations.
A vertical row of peripheral headers are positioned in the center, alongside 5 PCIe headers and a single P8/P4 connector. There are now two completely separate P8 connectors on the panel which helps improve load distribution – especially for those users rocking a dual CPU motherboard.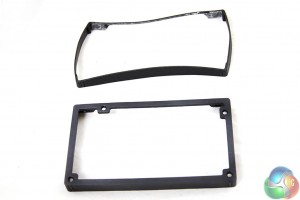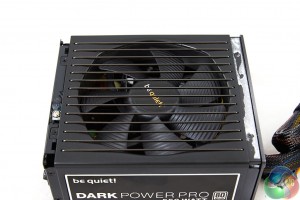 be quiet! are using two rubber style brackets on either side of the power supply, to help reduce chassis vibration. You can see them removed in the images above. We don't recommend you do this as one of them is 'stuck' to the chassis and will never rebond.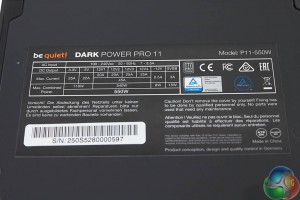 be quiet! Dark Power Pro 11 550W

DC Output

+5V

+3.3V

+12V1
+12V2
+12V3
+12V4

-12V

+5Vsb

Max Output

22A

25A

20A
20A
25A
25A

0.5A

3A

Max Combined Wattage
110W
45A/540W
_______________
Total 550W
6W
15W
The be quiet! Dark Power Pro 11 550W is a capable unit, and considering the modest overall capacity the +12V rails are strong, delivering a total of 45A.