The Dark Power Pro 11 is the jewel in the be quiet! crown, and rightly so – our testing over the years has highlighted class leading performance from this range of power supplies, combined with stellar build quality and attention to detail.
Earlier this year be quiet! released their 850 watt, 1000 watt and 1200 watt Dark Power Pro 11 units and they scored exceptionally well in our labs. The 550 watt, 650 watt and 750 watt units have just been released and we can see that the German company have not compromised in regards to power delivery quality and high standards of finish.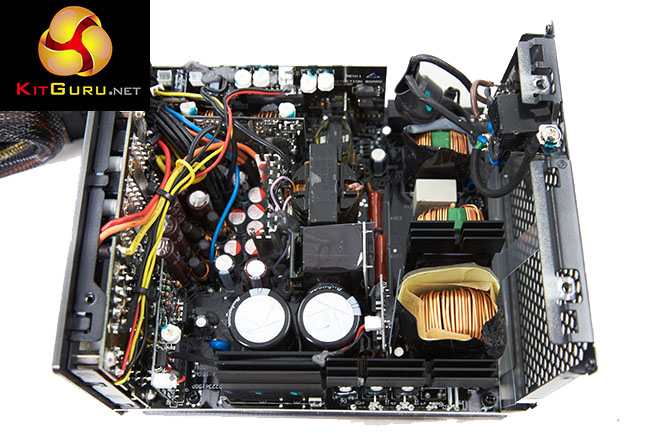 The be quiet! Dark Power Pro 11 550W is professionally put together and internally the design is well thought out and uses the best Japanese components throughout, including 105c rated Rubycon capacitors, a brand which have held up well in our tests over the years.
The Dark Power Pro 11 did not exhibit any coil whine during intensive game sessions and when we analysed the supply under a 'real world' test environment it coped exceptionally well with two GTX970's in SLi.

The inclusion of the 'Overclocking Key' will be welcomed by many. This allows the end user to run the unit in single rail, or the factory default four rail mode. Personally, I would toggle the supply to run in single rail mode all the time and we expect many readers will do the same.
The modular design will certainly appeal to appearance driven system builders. The quality of the cabling is excellent, and there is only a single hard wired cable to deal with – the primary ATX connector. This is always needed, so the hardwired state is not an issue.
Technically there is nothing we can fault. Load regulation is first class, ripple suppression is stellar and the cross load test was handled without a hiccup. The single 135mm SilentWings 3 fan is one of the best you can get – this unit is silent most of the time, and even when delivering a full 550 watts it will be barely audible with fan emissions likely masked by one or two case fans.


Right now there are no links for a direct purchase, but we have been told by the company that UK pricing for the 550 watt model is set at £115 inc vat – this is the cheapest of all the range. The 650 watt model is priced at £130, and the 750 Watt model at £150. Currently, the Dark Power Pro 11 850 watt model is available at £164.99, the 1000 watt model £189.95 and the 1200w model £214.99. The full range of be quiet! power supplies is available from Overclockers UK HERE.
Dark Power Pro 11 are expensive power supplies – the flagship products in the be quiet! range – however you are buying a quality unit with extremely low noise characteristics, exceptionally high build quality and an excellent modular implementation with the ability to switch between single and multi rail configurations. The adoption of 105c rated Japanese Rubycon and Nippon Chemi Con capacitors in both primary and secondary stages translate to a long, reliable product life. It is worth paying a little extra for this added peace of mind.
You can also buy from ARIA directly HERE. Full range available HERE.
Discuss on our Facebook page, over HERE.
Pros:
switchable multi/single rail.
extremely low noise emissions.
technically stellar unit.
fantastic build quality.
excellent ripple suppression.
Cons:
expensive.
stiff competition at the price.
KitGuru says: Don't be fooled by the low power output rating, the be quiet! Dark Power Pro 11 550 watt unit can handle a surprisingly powerful dual GPU gaming rig. It is an extremely quiet power supply and worthy of a final shortlist.