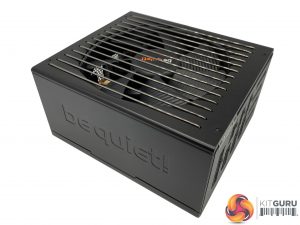 The be quiet! power supply is finished to a high standard – very understated in appearance.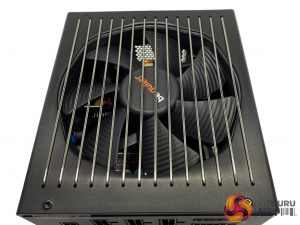 The large fan is hidden behind the metal grille – we will take a look at the fan later when we open the unit.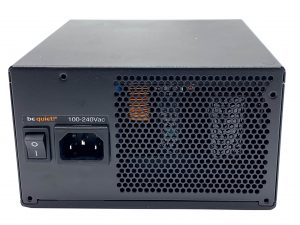 One side of the power supply is vented to allow for air flow. There is a power switch and connector at the side.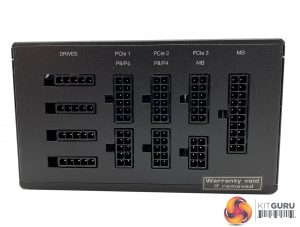 The other side of the power supply is home to the modular bay for the connectors – all in vertical rows and clearly labelled.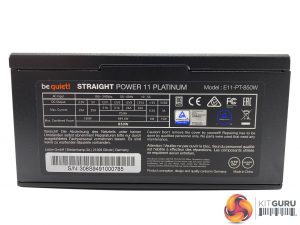 be quiet! Straight Power 11 Platinum 850W

DC Output

+3.3V

+5V

+12V1/2/3/4

-12V

+5Vsb

Max Output

25A

25A

21A/21A/26A/26A

0.5A

3A

Total Power
150W
70.8A/849.6W
6W
15W
850W
this be quiet! unit has four 12V rails. V1 and V2 both put out 21A, and V3 and V4 deliver 26A each. The maximum output is 70.8A. The core audience like to see single rail power supplies – but in reality, if it is a good design it won't really make much difference in the real world.