The Straight Power range of power supplies has been popular for be quiet! over the years. The latest Straight Power 11 supplies are without question be quiet!'s finest yet. The new range with higher wattage models is a good move and the upgrade to 80 Plus Platinum is surely a way to appeal to the demanding enthusiast audience in 2020.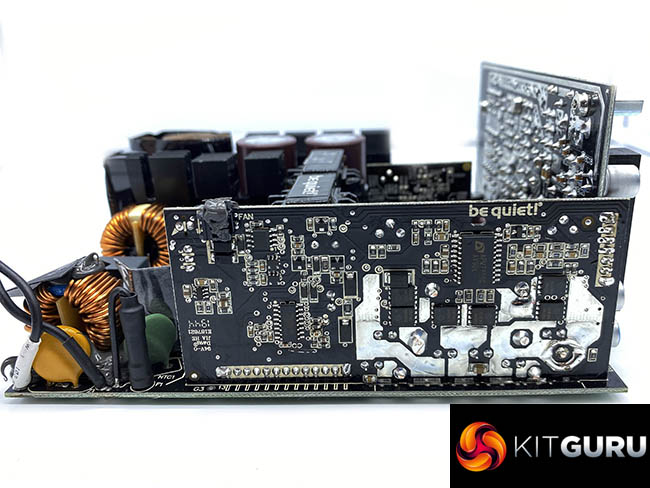 Technically the new design is very capable. The unit we tested achieved 80 Plus Platinum efficiency levels, peaking at just over 94% around 50% load. The many refinements to the design have modernised the platform, making it perform at a higher level all round.

The unit incorporates a quality SilentWings fan and as the name suggests it is very quiet at high load and in real world terms it is unlikely you will ever hear it in operation, especially with other fans inside a chassis.
The Straight Power 11 Platinum ticks the boxes – it is a fully modular design, technically very capable and is aggressively priced in the United Kingdom. I am a little surprised that be quiet! only offer a 5 year warranty, however this might not be that much of a problem for a percentage of the audience interested in a new supply.

You can buy the be quiet! Straight Power 11 Platinum 850W from Overclockers UK for £149.99 inc vat HERE.
Discuss on our Facebook page HERE.
Pros:
Competitively Priced.
Well built unit.
Good design.
Technically very solid.
Japanese capacitors throughout.
was able to maintain over 930 watts without shutting down.
Cons:
5 year warranty could be better in 2020.
Kitguru says: the be quiet! Straight Power 11 Platinum 850W is a very capable power supply competitively priced in the UK. It definitely should be shortlisted if you are in the market for a high capacity unit for a new system build.