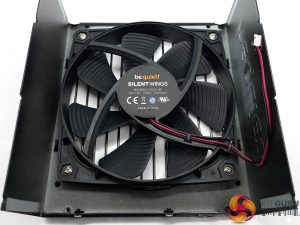 be quiet! silent wings fans are superb. This particular power supply is using model number BQ SIW3-13525-HF, rated at 0.56A, 12V and rated at 2,100 rpm.

This looks to be an FSP partner design, but I am not completely positive about that. The design is quite clean with good soldering throughout. There are high grade Japanese 105c rated Nippon Chemi Con capacitors (KMR series) in the primary stage. 2x 420V 330uF for a total of 660uF. To achieve Platinum efficiency with the new design some internal changes have taken place.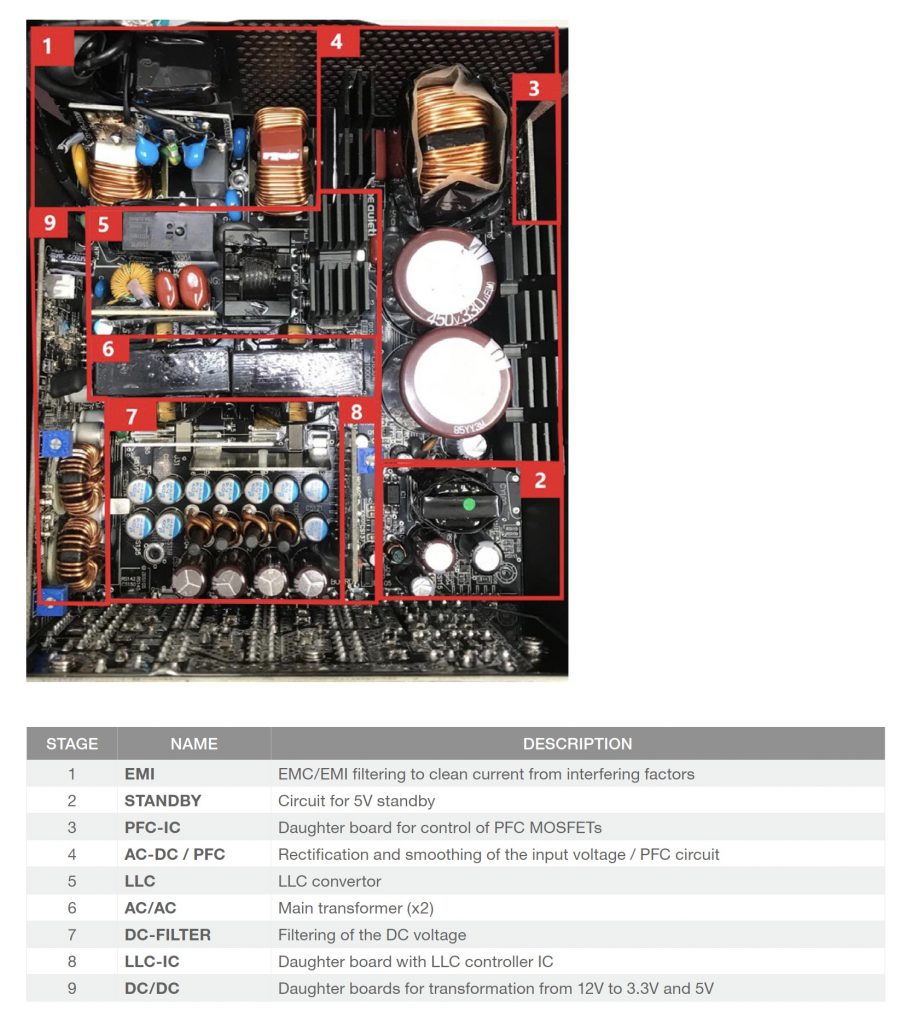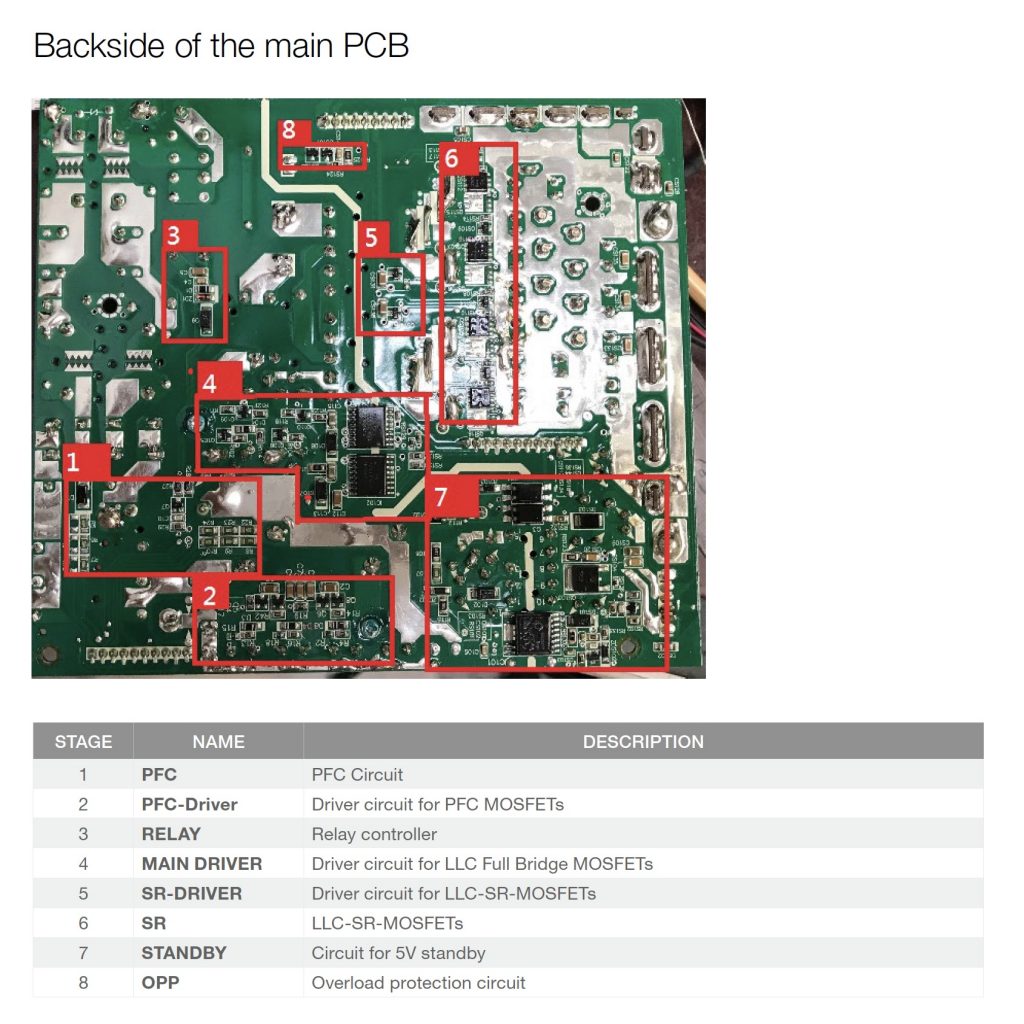 The higher watt models (from 850W up) use two transformers now instead of a single larger transformer. This helps reduce temperatures, and increases efficiency. It also helps reduce overall component height inside the unit, enhancing air circulation.
The Straight Power 11 LLC design uses both pulse width modulation (PWM) and frequency modulation (FM)  to adjust power transformation. When loads hit 10 to 15 percent the LLC circuit modifies the frequency to improve the results. The LLC circuit is controlled by the CM6901 integrated circuit.