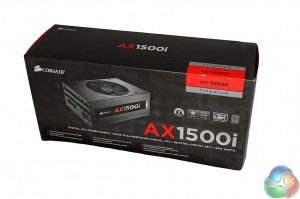 Our review sample arrived from America and the outer box was significantly damaged. Thankfully the inner box seemed to have escaped fairly unscathed. The box artwork follows the Corsair mantra – simple, nice use of fonts, and a two tone grey/red colour scheme. Tasty, in other words.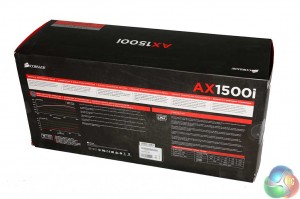 There is no shortage of technical data on the back of the box for those people browsing in a retail store.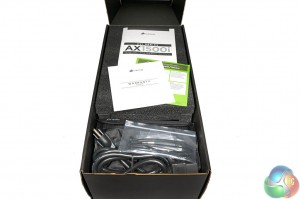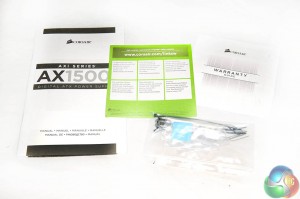 The Corsair AX1500i Digital ATX power supply is carefully protected between two hefty slabs of foam. The bundle includes literature on the product, mounting screws, cable ties, sticker and warranty information.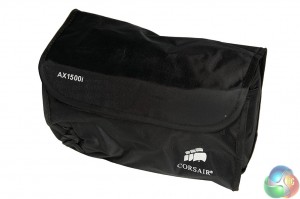 All of the cables are protected and stored inside a little black, branded bag. Ideal for storing the left over cables you won't be using.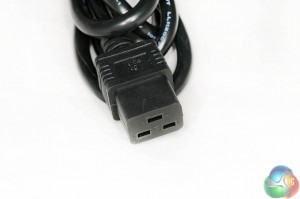 You can't use any ordinary power cable with the Corsair AX1500i Digital ATX supply. Corsair bundle a heavy duty 14-3 AWG power cable which can sustain a higher long term demand. SilverStone include a similar cable with their own 1500w power supplies.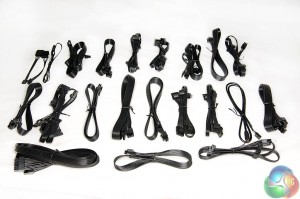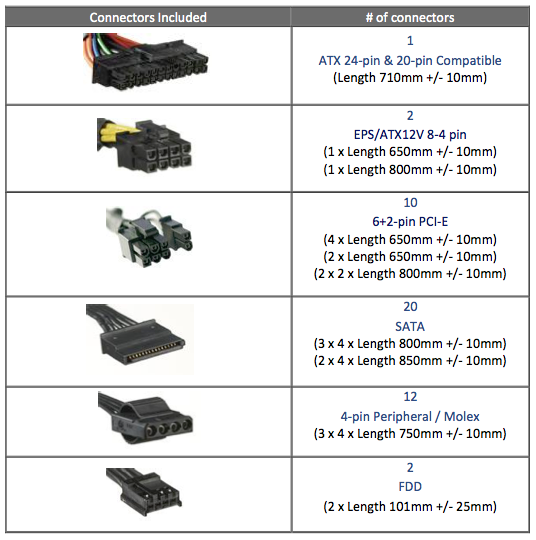 We certainly can't complain about a shortage of cabling! The AX1500i power supply ships with a total of ten 6+2 pin PCI-E cables, which will cover the most extreme of system builds. All of the cables are the newer 'ribbon' style, which are easier to route and hide. Perfecto.