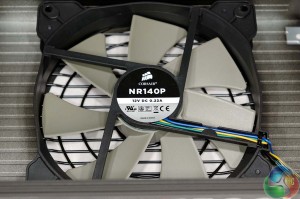 The 140mm fan is branded with a Corsair sticker (model number NR140P). We know this fan incorporates fluid dynamic bearings and our guess? It would be a Hong Hua design. The fan is rated to a maximum speed of 1,800 rpm / 0.22A (2.6 watts) at 12 VDC.
The fan is controlled via PWM and is set to remain inactive until a power demand of 30% or higher is required. This will in part however be effected by the ambient temperature. Therefore while people in a cool climate will have a silent running unit to around 450 watts, others may see some fan activity before this.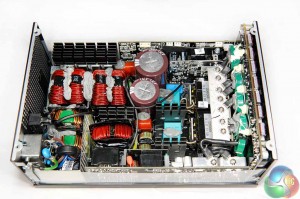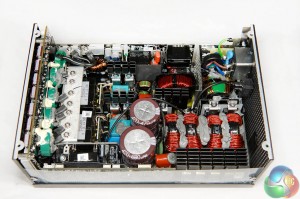 We weren't surprised to see that Corsairs partner for this design is Flextronics. While they are not as big a name as say Delta, Superflower or Seasonic all of their designs we have tested in the past have been exceptionally good.
The soldering on the board is superb, and the layout while very crammed, is clean and built to the highest standards.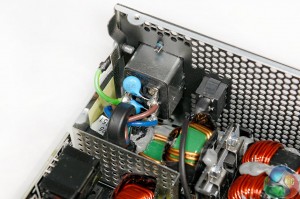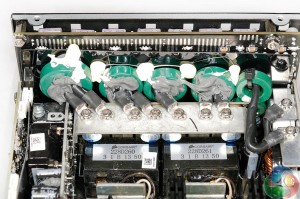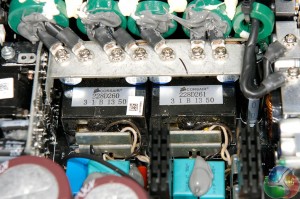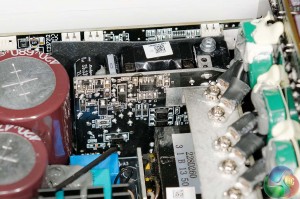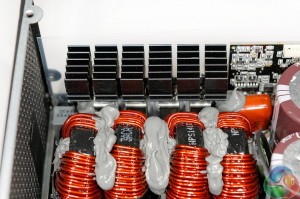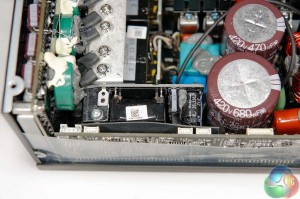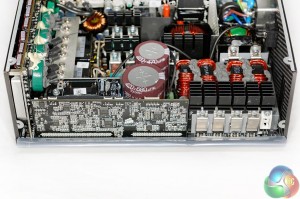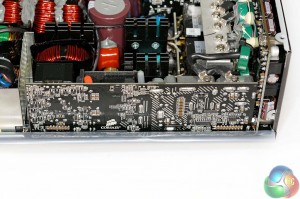 The power supply is DSP controlled, and features isolated interleaved fix duty half bridge LLC converters for both 12V and 5V rails and DC to DC for the 3.3V rail. The modular PCB is using an advanced 4 layer to ensure a better ground return plane, low voltage drops and lower resistance. When combined with circuit trace optimisation this can help reduce noise and improve ripple suppression.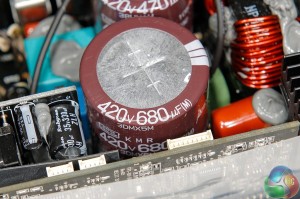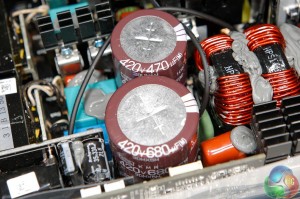 The Flextronics design is using the highest grade Japanese capacitors throughout. The Primary stage capacitors are 105c rated, from Nippon Chemi Con. One is 420V 680uF and the other 420V 470uF. You can see higher resolution pictures of the power supply on the next page.