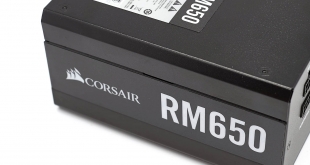 Corsair have a huge audience in the enthusiast sector and a new power supply release from the company tends to get more attention than most. Today we are taking a look at their new 650W model in a range also incorporating a 750W and 850W unit. This is a fully modular, 80 Plus, Gold Rated unit retailing at £89.99 in the United Kingdom.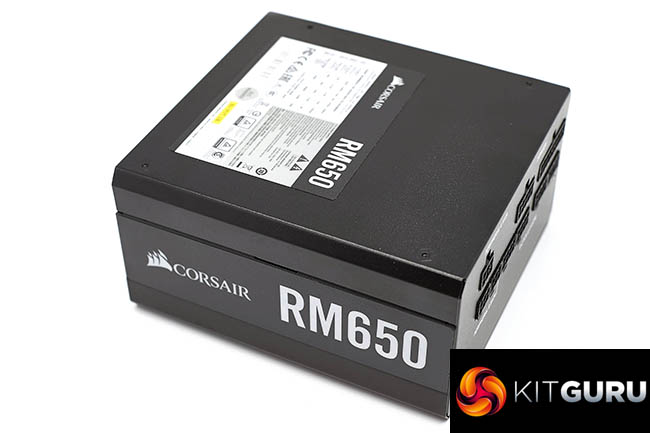 Corsair are really experienced with power supply development and partnerships over the years. It would be fair to say they haven't always gotten it right, but generally they get a lot more hits than they have misses. I can remember a few ranges which didn't quite hit the mark, but in recent years there is nothing that stands out as a horrific failure.
These new models are fully modular and designed with a totally neutral colour scheme to ensure they will look good in a coordinated custom system build. They have a ZERO rpm fan mode to reduce noise as much as possible, especially when under lower loads, such as when you are browsing the internet or doing less intensive tasks.
Corsair also mention that these are some of the first desktop PC power supplies to support Windows 10's new modern Standby mode which reduces S3 sleep state from up to 15 seconds down to under 5 seconds.
Corsair have also adopted a rifle bearing fan for these units to help with long term reliability.
In regards to the Electrolytic and Solid Capacitors they are adopting in this new RM range – after checking Corsairs reviewers guide I read the line 'Electrolytic and solid capacitors for RM Series power supplies are specified as Taiwanese or Japanese in origin with no guarantee between the two.' I would assume the wording is indicating that they might pick and choose capacitors as they see fit, or as stock dictates – either Japanese or Taiwanese (Chinese).
Its worth point out that engineering standards are definitely improving from Chinese companies over recent years, but personally I have seen a few Chinese capacitors fail over the years during testing, and quite horribly too, so it will be interesting to see what brand is inside this unit later in the review.
Corsair offer a 10 year warranty with this range of power supplies which is reassuring.
RM650 Key Features:
80 PLUS Gold Efficiency.
Zero RPM Fan Mode.
10 Year warranty.
Built for the Future: Modern Standby Compatible.
Modular Cables.
MBTF: 100,000 hours
Reliable and Dependable – 105c rated Capacitors.