The RM650 Modular Gold Power Supply is a critical new design for Corsair, targeting a mass mainstream audience and bringing a fresh new perspective to the RM range – which I last reviewed way back in 2013.
Minor discretions aside (such as the hideous new vomit coloured box design) Corsair have enhanced the warranty (up to 10 years), and as our testing has highlighted the new architecture and design improves on all key areas specifically ripple suppression and load regulation.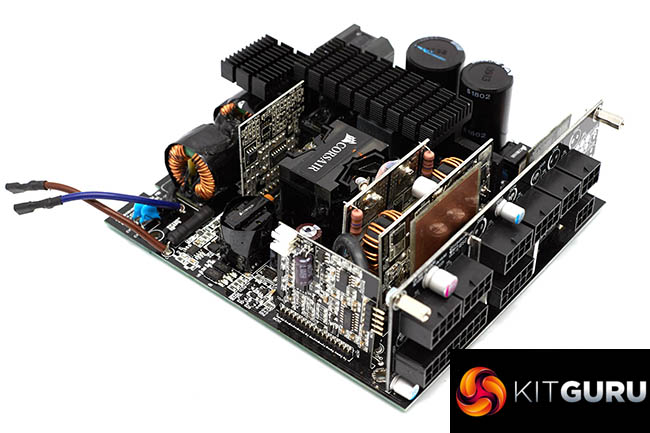 On a technical level there is little to fault with the new design. The adoption of a high grade Fluid Dynamic Bearing fan and the effective, clean PCB design implementation ensure the unit runs cool under even high load situations. The fully modular panel ensures that the end user can keep a new system build tidy and easy on the eye in a windowed environment.
Noise levels are impressive, and even under full load, the fan was drowned out by several case fans in my build. The ZERO RPM mode is effective and gives peace of mind if you find excessive fan noise annoying. I know I do!
My only point of contention would be the use of lower grade capacitors. I haven't had a lot of experience with Su'soon capacitors myself over the years, but I have spoken with several experts in the industry over the last week and they have told me that they fall short of the best capacitors you can buy from Japanese manufacturers such as Nippon Chemi Con, Panasonic, Nichicon or Rubycon. Only time will tell if we manage to get hold of RMA rates from several partners at a later date. Corsair are confident they are reliable.
The Corsair RM650 retails at £89.99 in the UK, and we have seen Scan have it available for only £82.99 inc VAT (HERE) . At that price it seems like a solid and informed buying decision to me. I am confident that this 650W power supply is a good long term option at an affordable price point – able to handle a high powered gaming system.
Pros:
Quiet, even under higher load.
clean neutral external design.
quality cables.
technically very solid
superb ripple suppression.
10 year warranty.
achieves 80 Plus Gold Certification.
Cons:
Non Japanese Capacitors.
New box colour scheme is hideous.
KitGuru says: The new Corsair RM650 is a high performance power supply which proved rock solid in our testing. You can find it for just over £80 in the UK and at that price it should be high on your final shortlist.