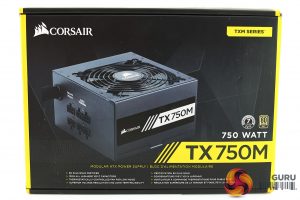 The Corsair TX750M arrives in a large box accented with yellow panels. A high resolution image of the power supply is shown on the front of the box along with some specifications such as the 80 Plus Gold Certification and 7 year warranty.

The rear of the box highlights the efficiency levels and fan noise levels. Our box was very much the worse for wear when it arrived with us from Asia. Clearly Messi and Ronaldo decided to have a kick about before UPS moved it through Europe. It just goes to show how important the box protection can be – the power supply was fortunately unscathed inside.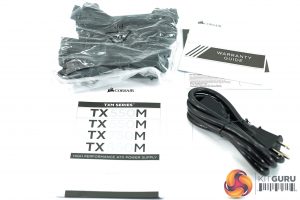 Inside the box we have a user manual, regional specific power cable, screws, warranty information and the modular cables inside a clear protective wrapping.
Above (left) the hard wired ATX (sleeved) and CPU cable. Above (right) – the modular cables which are all flat ribbon style for ease of routing.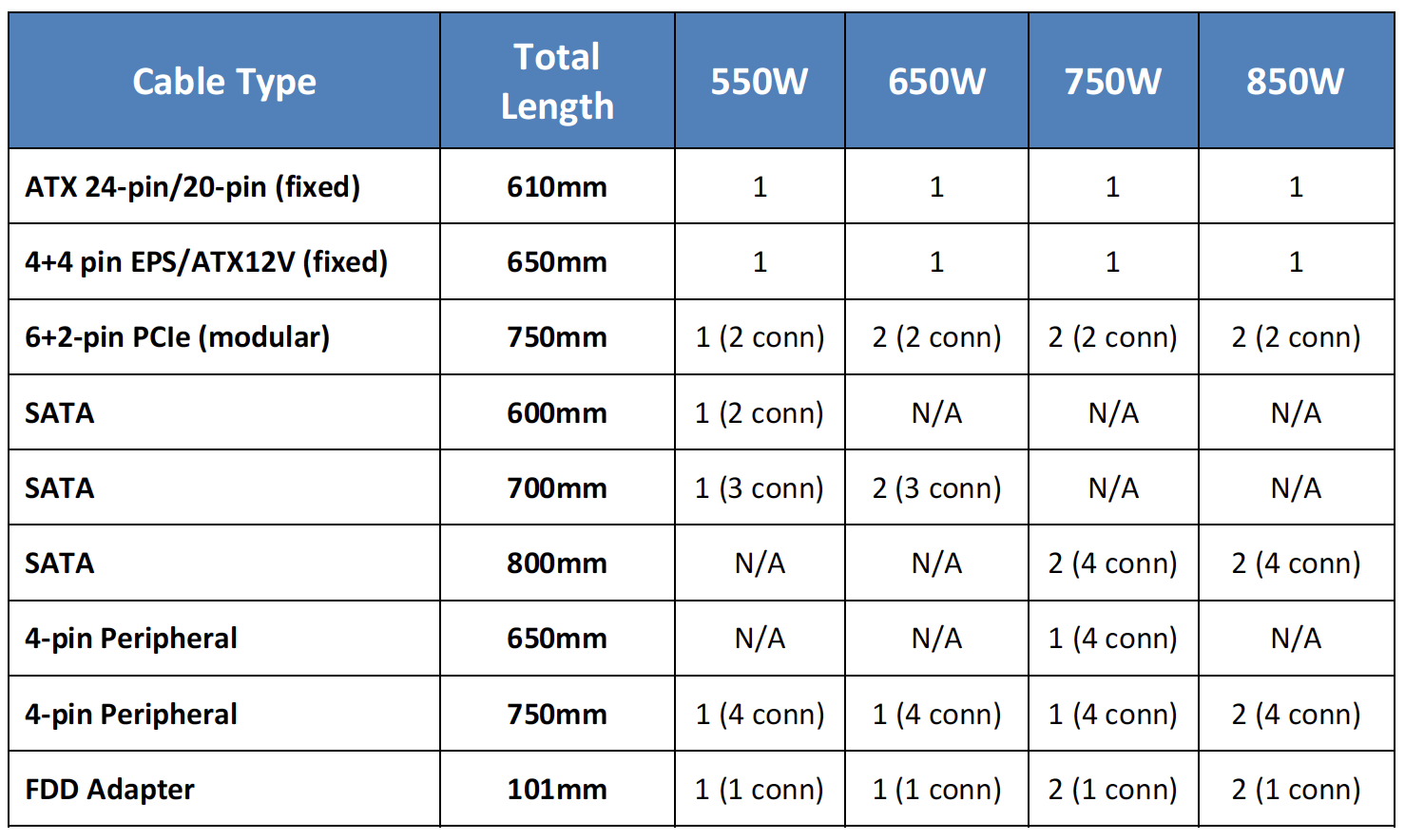 Above, the cable breakdown chart of the full range of new TX-M Gold rated power supplies.