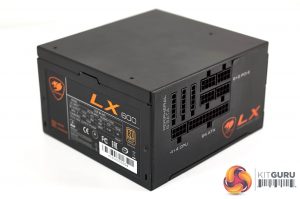 The Cougar LX Series 600 Watt power supply isn't a bad looking power supply. Its not going to win any awards on the catwalk, but overall its reasonable looking. The paint work is pretty good too.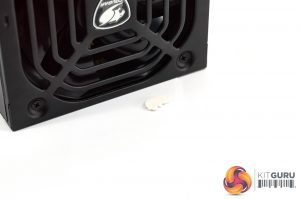 When I first lifted the power supply out of the box I heard some rattling sounds inside and a little bit of the binding glue which normally holds the components in place – fell out, shown in the image above. We inspected inside the power supply later and nothing was damaged – however this has clearly come loose during shipping.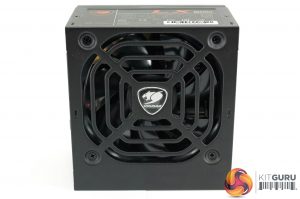 A large fan is positioned behind a large grill with the Cougar logo taking pride of place in the centre.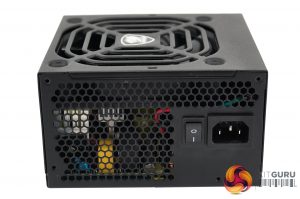 One side of the power supply is home to the vent system, alongside the power connector and switch.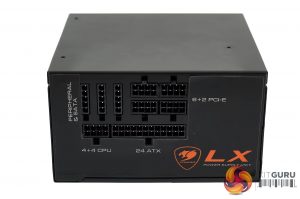 On the other side we have the modular bay, with all the cable positions clearly labelled. It was a little disappointing to see that instead of printing the port identities on the chassis – Cougar just placed a large sticker on the metal – ours was peeling off already as you can see in the image above.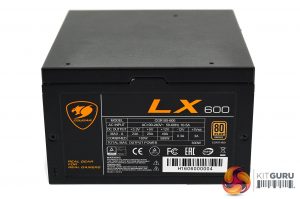 Cougar LX Series 600 W Power Supply

DC Output

+3.3V

+5V

+12V

-12V

+5Vsb

Max Output

24A

20A

49A

0.3A

3A

Total Power
130W
588W
600W
The single +12V rail is able to deliver 49 amps which translates into 588 Watts total. The minor rails show as very strong actually for a power supply of this capacity.