Testing the Cougar LX Series 600 W was a fairly dull experience. Having tested many Cougar power supplies in recent years, I did go into this review with certain expectations, and for the most part I had the analysis fairly close to the results we achieved.
The +12V rail performance is very good and it is certainly capable of powering a good gaming system with one or two graphics cards.

Initial impressions for me where actually fairly positive. Build quality is good, and its not the ugliest looking power supply you could buy on a budget. Its a fully modular design which makes cable routing and building into a space restricted chassis fairly pleasant.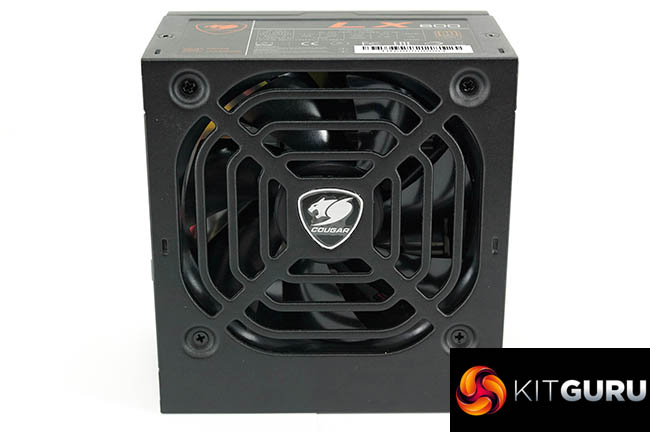 I criticised the fan a little on the previous page, and while under heavy load it can get fairly loud, under most normal operating conditions it isn't that intrusive.
Internally, we get what we pay for. Cougar have cut costs by incorporating cheap Chinese Capacitors into the primary and secondary stages. While we can expect this at the price point, I was a little disappointed that they didn't opt for the higher grade 105c rated Caps, rather than 85c. Paying another £5 for a better Capacitor selection would work for me.
Reassuringly Cougar have opted to offer a fairly substantial 5 year warranty with this unit within Europe.
You can buy the Cougar LX Series 600 W from Overclockers UK for £60.95 inc vat HERE.
Discuss on our Facebook page, over HERE.
Pros:
5 year warranty in Europe, which is commendable.
Decent build quality.
Able to deliver slightly more than 600 watts.
Fairly silent at lower loads.
Fully modular.
Strong +12V rail performance.
4x PCI e connectors.
Cons:
low grade Chinese capacitors throughout.
no screen printing on chassis – they use giant stickers.
3.3V rail performance raises an eyebrow.
Lack of over temperature protection.
Bronze efficiency seems almost redundant in 2017.
KitGuru says: Its not going to win any awards on the catwalk, but for the price and considering the healthy 5 year warranty in EU it is pretty good value for money.