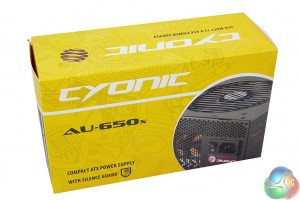 The Cyonic box is bright yellow with a circular image of the product seen in the corner. The model is clearly listed underneath the brand name at the top.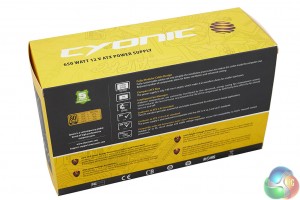 Some details are listed on the back of the box including the fully modular cable design and 'Intelligent Fan Manager'.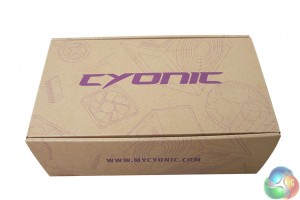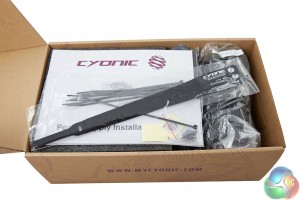 The box contains the power supply and all the accessories.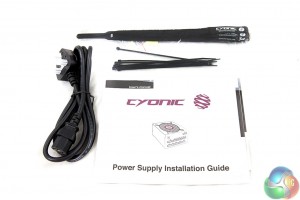 Sadly no storage pouch is supplied, but you get a regional specific power cable, literature on the product and some cable ties.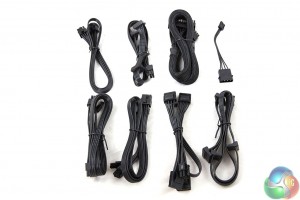 The main ATX cable is sleeved, although all others are flat 'ribbon' style for ease of routing during a system build. Cyonic include 4x PCIe power cables to fully support a modest dual SLI or Crossfire graphics configuration.
Be aware that the AU-550x (550w) model has only 2x PCIe 6+2 pin cables. A high quality 550 watt power supply is technically capable of supporting dual graphics, as long as the 12V+ demands placed on the unit are within reason (no R9 295X2 for instance). The new 550 watt be quiet! Dark Power Pro 11 which we reviewed recently has four PCIe cables for example and in our tests was able to handle a Core i5 system with dual GTX970 graphics. This is one of the benefits you can get from spending more money on a higher specified unit.