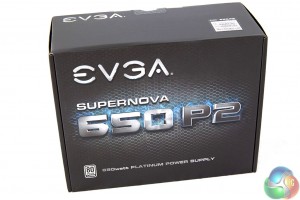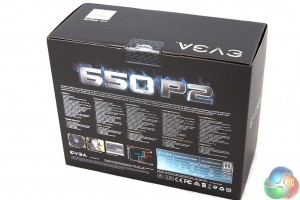 EVGA box artwork is always very clean and simplistic – focusing on the product name and key features.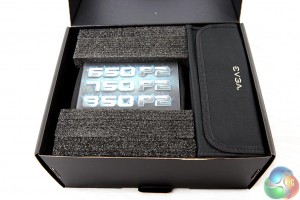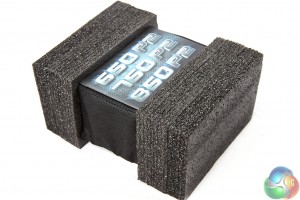 The power supply is protected inside two very thick pieces of foam and is wrapped in a felt bag. All the accessories are stored at the side of the box.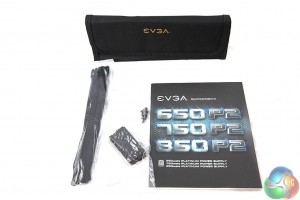 The bundle includes a user manual, mounting screws, cable ties, 24 pin test connector and a storage pouch for the cables.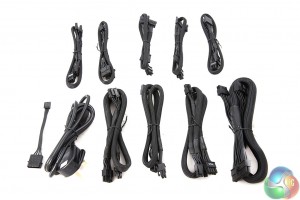 All of the cables are high grade sleeved – rather than the more popular flat 'ribbon' style which are easier to route. This does seem like a rather unusual decision in 2015.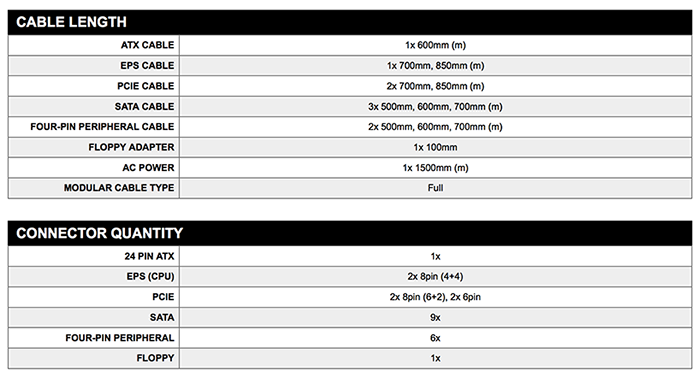 The cables are long enough to support a large tower case and there is support for Crossfire and SLi system builds via the 6 and 8 pin power connectors.