The EVGA SuperNOVA 650 P2 is the latest in a long line of success stories for the company. The SuperFlower Leadex platform has proven to be one of the technically proficient on the market and while we went into this review with high expectations, there is no doubt the unit delivered in all areas.
Load regulation is solid as a rock and the unit passed the demanding cross load test without a hitch. Low load efficiency is also noteworthy – beneficial if you are running a system at idle for long periods of time.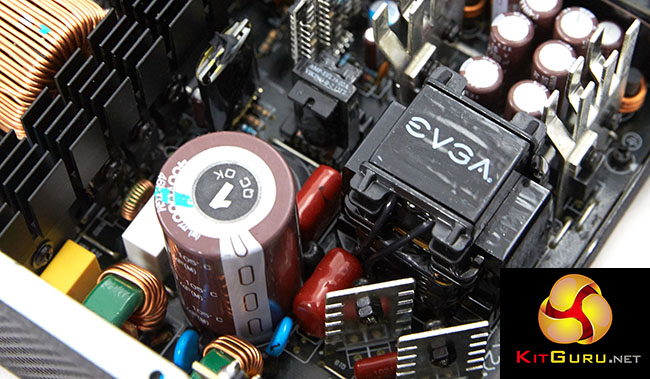 Technically, these units are without fault – ripple suppression is class leading – falling within the top 5% of supplies we have ever tested. The high Platinum efficiency levels ensure that the large 140mm cooling fan is idle most of the time and internal temperatures are very low indeed – even under sustained full load conditions.
Internally soldering quality is exceptional and no corners have been cut to save pennies – both primary and secondary stages adopt high grade Japanese 105c rated Nippon Chemi Con capacitors. Long term, these have proven extremely reliable and are key to sustained overall reliability.

The EVGA SuperNova 650 P2 is a quiet, efficient, cool running modular power supply which ticks all the boxes. We are surprised the company didn't opt for the more popular, easy to route flat 'ribbon' style cables, however it seems like a rather minor point when the unit is so remarkably accomplished in all areas.
With a full 10 year warranty, EVGA are confident these power supplies will be delivering quality power for a very long time.



Buy direct from Overclockers UK for £99.95 inc vat HERE.
Discuss on our Facebook page, over HERE.
Pros:
quiet running.
load regulation.
class leading ripple suppression.
very high efficient levels.
good quality of paintwork.
10 year warranty.
Cons:
Expensive.
no flat modular cables.
KitGuru says: The EVGA SuperNOVA 650 P2 is one of the most capable mid power output supplies we have tested. Expensive, but in this case you get what you pay for.