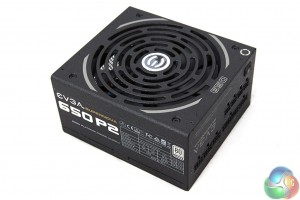 The EVGA SuperNOVA 650 P2 is an attractive power supply set in a simple two tone colour scheme. It measures 86mm (H) x 150mm (W) x 165mm (L). Build quality is excellent with rigid panels on all sides.
The unit passed our 'screwdriver' stress test, which involves running a Philip's head driver down the side of the chassis with weak to modest pressure. How often have you accidentally hit a power supply with some tools during a system build phase?
.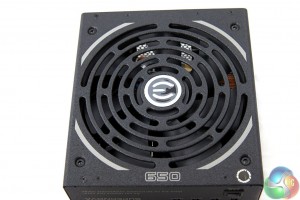 A large 140mm fan is almost completely masked behind a cut out, featuring the EVGA logo in the center of the chassis.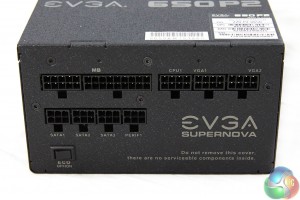 The modular panel is arranged across two rows, one of which is only half width. There is an ECO mode switch at the bottom of this panel which you can disable to ensure the fan spins at all times – perhaps a good idea for a warmer environment. All of the connectors are labelled which will make the build phase straightforward.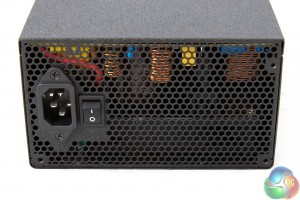 The other end of the power supply is vented with a power connector and power button situated at one side.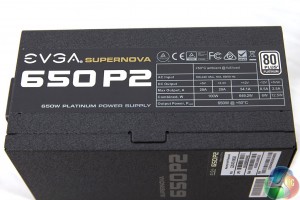 EVGA SuperNOVA 650 P2

DC Output

+3.3V

+5V

+12V

-12V

+5Vsb

Max Output

20A

20A

54.1A

0.5A

2.5A

Total Power
100W
649.2W
6W
12.5W
650W
Power distribution is strong with 54 amps available from the +12V rail.