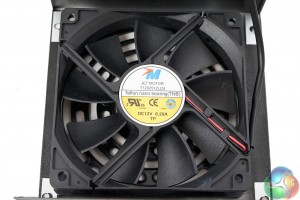 The unit incorporates a Jet Motor branded T1202512LLN fan. This is a Teflon-Steel Bearing fan, which is claimed to operate very quietly with an extra long life span.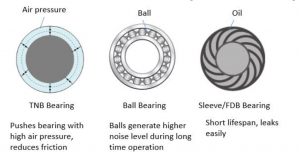 It is said that a Teflon Steel bearing fan will hold consistent noise levels over the life of the bearing.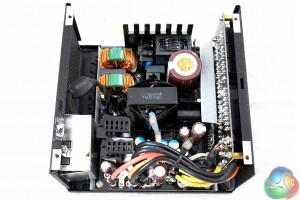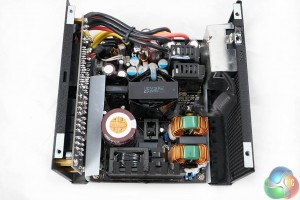 Internally we can see the designs are based on the Seasonic G Series platform. Build quality is very good, with plenty of air flow across the full physical space. Soldering quality is high.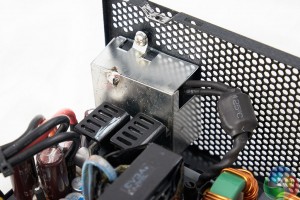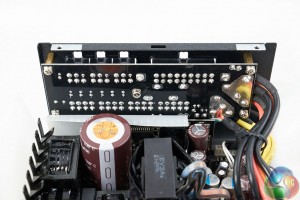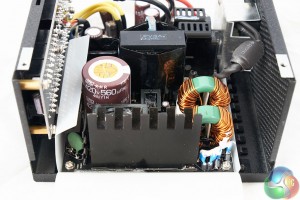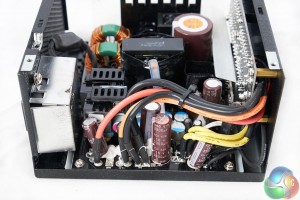 Two Dc to DC convertors are used to create the +5V and +3.3V minor rails from the +12V. Filtering starts with an X Cap, four Y caps and a coil. On the main board is a TVS diode, two Y caps, an X cap and two coils.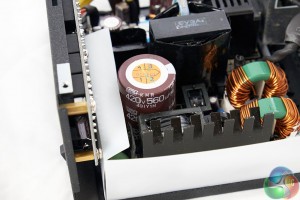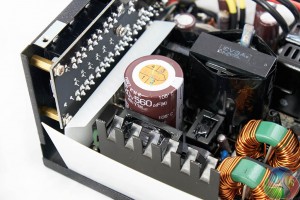 We are pleased to see that this Seasonic design utilises all Japanese capacitors, on both primary and secondary stages. The primary stage capacitor is 105c rated, from the Nippon Chemi Con KMR series – rated 420V 560uF. Top marks.