The Riotoro Enigma 850W G2 power supply excelled in all our tests. Not a surprise considering it is basically a rebadged Seasonic Focus Plus Gold (FX) supply which we reviewed back in August this year. There is no question that it delivers high grade power for a demanding enthusiast system.
The build quality is top notch and we didn't see any evident traces of cost cutting exercises by Riotoro. Technically its just as capable as the official Seasonic FOCUS PLUS which earned our highest award. There are some capacitor changes, but the differences between Nichicon and Nippon Chemi Con are minimal – they are both high grade Japanese capacitor manufacturers. All are using 105C rated caps.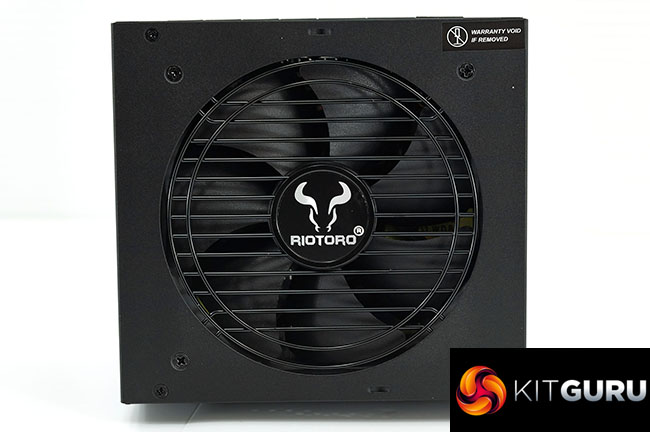 Seasonic released their Focus Plus Gold rated units earlier in the year to replace the S12G and G supplies which had been around for a long time. Licensing their designs to partner companies such as Riotoro is a good thing in my book – it ensures we have a wider proliferation of quality units for sale in the market place.
While I have been dishing out plenty of praise to Seasonic for their supplies – we have to credit Riotoro for having the good sense to realise that releasing quality power supplies as their first step into the European market can only be seen as positive.
While there are no units for sale right now in the UK – we have been told by Riotoro that the following prices will apply.
Riotoro Enigma G2 850W – £109.99
Riotoro Enigma G2 750W – £89.99
Riotoro Enigma G2 650W – £79.99
We can see that the official Seasonic Focus Plus 850W unit is available for £124.99 inc vat HERE. If these retail prices are completely accurate then this seems a good way of getting a quality 850W Seasonic crafted unit for £15 less.
My only concern when I spoke to Riotoro initially was that their warranty terms of 7 years were much shorter than those offered by Seasonic. I fed this back to RIotoro and within a week, they emailed me to say their warranty was subsequently increased to 10 years.
We have other Riotoro units in our labs right now for analysis – using different OEM partners. Partner up with a tried and tested brand that have won more awards in the KitGuru labs than any other company and offer them at a slightly lower price. Riotoro is run by ex Nvidia and Corsair execs, so perhaps they know what they are doing, but only time will tell.
Pros:
Superb Seasonic Design.
pure modular.
competitively priced (lower than Seasonic's official model)
10 year warranty.
quite quiet under load.
Achieved 80 Plus Gold certification.
good packaging.
Cons:
the yellow sticker might offend some system builders.
KitGuru says: The Riotoro Enigma 850W G2 power supply is fantastic and very competitively priced in the UK.