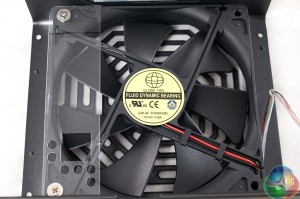 Super Flower are using a Fluid Dynamic Bearing fan by Globe Fan, model number RL4Z S1402512M. This is a low noise fan, rated to a maximum of 1,500rpm.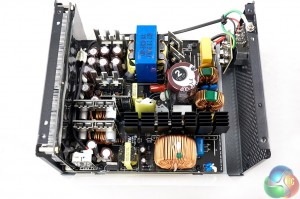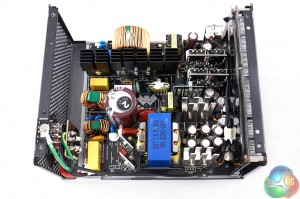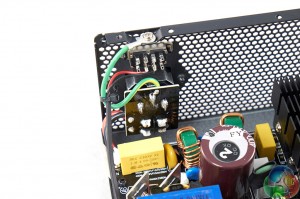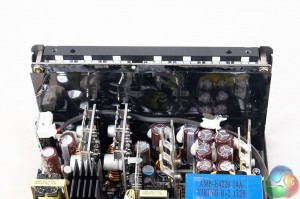 The Leadex design uses an LLC resonant converter with bridge topology to offer lossless switching. The secondary side uses a synchronous design with mosfets and two DC to DC converters – these generate the minor rails. The main PCB is home to the filtering components which consists of CM chokes, two X caps, two pair of Y caps and an MOV.
Overall, soldering quality is good, but a little below what we would consider the highest grade.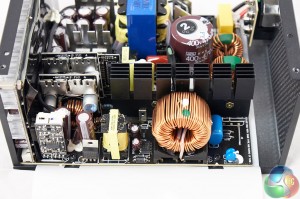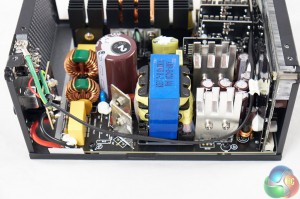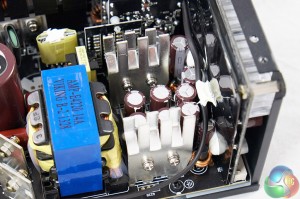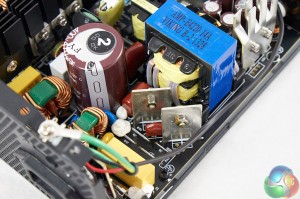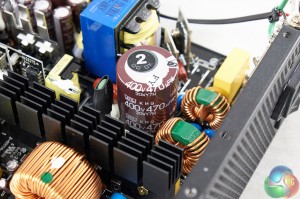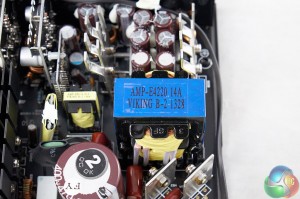 Super Flower are using a high grade Japanese capacitor in the primary stage. The Nippon Chemi Con capacitor (KMQ series) is rated 105c, 400V and 470uF.