Super Flower has been cementing its position in the high end power supply sector this year and their Leadex Gold 650W has been a big seller for good reason – it is an excellent all round unit with no discernible weaknesses.
Aesthetically we like the appearance of the Super Flower Leadex Gold 650W, and while our unit was supplied in black there is also a white version available from Overclockers UK at the same price. The white version will surely appeal to those buying a windowed white chassis from the likes of NZXT or Corsair.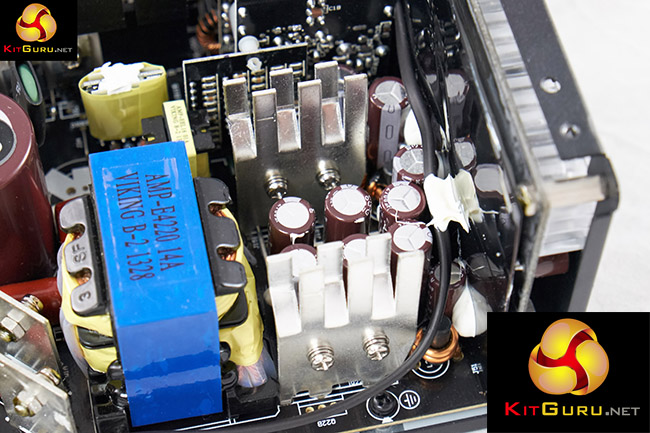 The performance of the Leadex Gold 650W is up there with market leaders Delta and Seasonic, and the ripple suppression in particular is truly remarkable. The 3.3V+ and 5V+ rails peak at 15mV and 10mV respectively. The 12V+ rail holds steady between 10mV and 15mV – some of the best results you would be likely to expect from any power supply manufacturer.

Load regulation rated as excellent and the Super Flower unit passed our tricky cross load test with flying colours. It also managed to deliver well in excess of 700 watts before shutting down safely.
The only negative of this particular unit was the noise of the fan when the unit was tasked when holding a steady 550 Watts or higher. While the overall noise rating wasn't exceptionally high, the pitch of the fan was a little annoying – to my ears anyway.  While this may have been related to our specific sample on some level, we can't see a situation were a user would be constantly tasking this power supply close to 90% of its rated output. If you need a constant 600watts or higher, we would recommend you aim for a 850 watt unit or greater.


You can buy a white and black version from Overclockers UK for £85.99 inc vat. It is not a cheap power supply, but considering the technical proficiency and the quality of the power delivered we feel it is a MUST HAVE product.
Pros:
Class leading ripple suppression.
Very efficient
superb build quality.
tight voltage regulation.
LED lit connectors
Semi passive mode.
black and white versions.
Cons:
Fan was a little intrusive at full load.
tough competition at the price point.
Kitguru says: An excellent 'mainstream' power supply for a new gaming rig, and one that earns our highest recommendation.