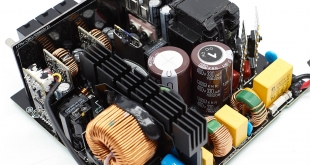 We reviewed many Super Flower power supplies in the past, and today we get a hands on with one of their latest models – the Leadex III gold rated unit, in a 750W capacity. This new design is fully modular, 80 Plus Gold rated and has three cooling modes. The company claim that the newest models are more economical and quiet than previous iterations and have an improved 7 year warranty period for peace of mind.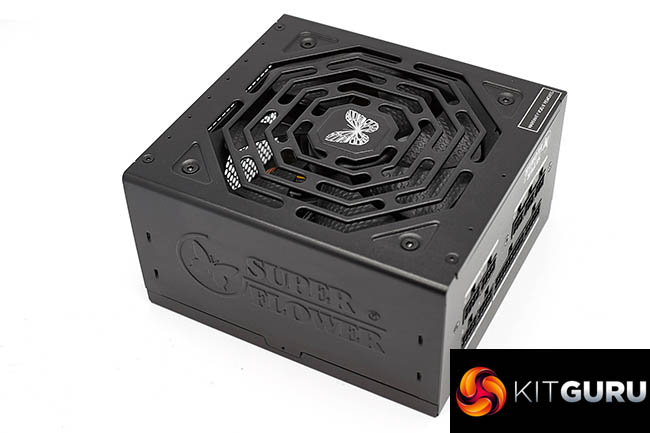 Superflower are releasing four models in this family from 550W to 850W, and we look at the second from top model in the range today. All of these adopt the latest Leadex III design. One of the new features is the adoption of Fans which use Fluid Dynamic Bearing Technology. The new switching system on the rear of the chassis means that the end user can change between three cooling methods.
The fact that the latest models are fully modular will appease a large audience looking to create tidy system builds, often on show with windowed side panels. Superflower also include two 4+4 Pin connectors to support more demanding system loads from the likes of AMD's Threadripper. This specific 750W model includes four 6+2 pin PCIe connectors for graphics card support.
Technical Details:
Dimensions: 150 x 85 x 160 mm (W x H x D)
Weight: 2,3 kg
Fan: 135 mm (FDB bearings; automatic control via selectable active- and two semi-passive modes)
Colour: Black
Efficiency: min. 92/90/89 % at 50/20/100 % Load, 80 PLUS Gold 230V EU Certified
Active PFC
Form factor: ATX12V/EPS12V
Performance: 750 W
+3,3V: 20 A
+5V: 20 A
+3,3V & +5V: 100 W
+12V: 62,4 A / 748,8 W
-12V: 0,5 A / 6 W
+5Vsb: 3 A / 15 W
Manufacturer's guarantee: 7 Years
Protective circuits: Over- and under voltage (OVP, UVP), short circuit (SCP), overload (OPP), overheating (OTP) and overcurrent (OCP for +3.3- and +5-volt rails)
Be sure to check out our sponsors store EKWB here