PCI-Express isn't the only technology getting huge upgrades at the moment. After several years, the DisplayPort spec is getting an upgrade, pushing bandwidth speeds higher than before and opening the door for faster refresh rates at higher resolutions.
DisplayPort 2.0 has officially been spec'd out by the Video Electronics Standards Association (VESA), which more than doubles bandwidth compared to DisplayPort 1.4a. With DisplayPort 2.0, you will get 77.4Gbps of bandwidth, making 16K resolution possible at 60Hz while also paving the way for high refresh rate 8K and 4K displays.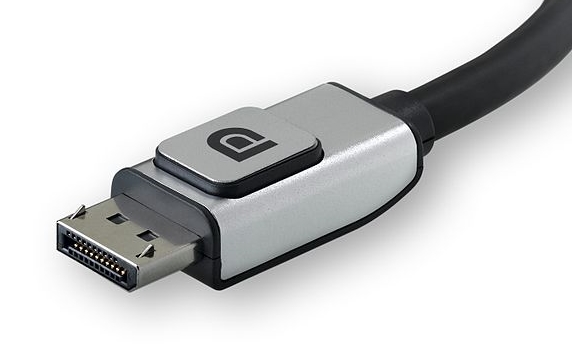 Here are the full specs, including single display, dual display and triple display resolutions and refresh rates:
Single display: 16K (15360×8460) @ 60Hz and 30bpp 4:4:4 HDR (with DSC), 10K (10240×4320) @ 60Hz and 24bpp 4:4:4 (no compression)
Dual display: two 8K (7680×4320) displays @ 120Hz and 30bpp 4:4:4 HDR (with DSC), two 4K (3840×2160) displays @ 144Hz and 24bpp 4:4:4 (no compression)
Triple display: three 10K displays @ 60Hz and 30bpp 4:4:4 HDR (with DSC), three 4K displays @ 90Hz and 30bpp 4:4:4 HDR (no compression).
Pushing up to 16K resolutions is quite a feat but for many of our readers, the key thing to keep an eye on is actually the 4K monitor specs. With DisplayPort 2.0, we'll finally be able to run 4K displays at high refresh rates without reducing colour to 8-bit or using forms of compression. This will be a big step up but of course, we still need GPUs and displays to actually support the new standard first.
KitGuru Says: It has been a long time since DisplayPort last received an upgrade. It will take a while for the industry to actually adopt this new technology but it looks like it will be a significant step up.