HGST, a subsidiary of Western Digital Corp., on Monday unveiled its new enterprise-class solid-state drives with Serial Attached SCSI-12Gb/s interface. The new drives boast with up to 1.6TB capacity and up to 1.1GB/s read throughput, which puts them among the fastest and most reliable SSDs on the market today.
The new family of SSDs with SAS-12Gb/s interface consists of three base models – Ultrastar SSD800MH.B (designed for extremely write-intensive applications and capable of 25 full random drive writes per day [DW/D] for five years), Ultrastar SSD1600MM (developed for write-intensive applications and capable of 10DW/D for five years) and Ultrastar SSD1600MR (designed for read-intensive applications) – all based on proprietary controllers developed by Intel Corp. and HGST as well as on enterprise-grade high-endurance multi-level cell (MLC) NAND flash memory made by Intel using 20nm process technology.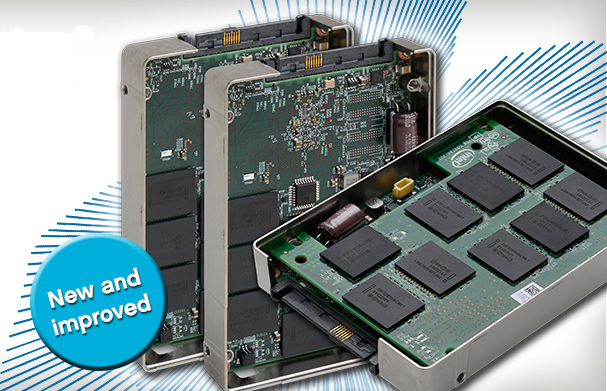 The new family of solid-state drives was designed for applications requiring fast and reliable data storage, such as online transaction processing, cloud computing, online gaming, and big data analytics. Select models support such security technologies as instant secure erase (ISE), self-encryption and so on.
"HGST leads the industry in SAS SSDs, which continue to be the preferred storage building blocks for a large variety of server and storage systems that support a growing set of data-intensive enterprise applications," said Ulrich Hansen, vice president of SSD product marketing, HGST. "As our OEM, cloud and enterprise customers implement solutions to meet a variety of storage needs, SSDs and HDDs will increasingly be deployed in tiered pools of storage based on respective TCO strengths. HGST is in a unique position of offering a complete enterprise storage portfolio with leading solutions in both product categories."
The new HGST Ultrastar SSD800MH.B, Ultrastar SSD1600MM and Ultrastar SSD1600MR SAS SSDs are currently completing qualifications at several server and storage system OEMs, and are generally available now. Pricing of such drives varies by customer and exact configuration.
Discuss on our Facebook page, HERE.
KitGuru Says: It will be almost impossible to obtain an Ultrastar SSD on the consumer market, unfortunately. What these new SSDs show are not only performance levels of the future drives aimed at more mainstream applications, but also levels of reliability possible with advanced MLC NAND flash memory.