Intel is launching a new line of SSDs today, the first from the company to feature 3D NAND chips. These super fast new drives were first announced last year, promising a new level of performance at capacities of up to 2TB and now, it looks like they are ready to hit the market.
Intel made the announcement today, the new lineup features the SSD DC P3320, SSD DC 3520, SSD DC D3700 and SSD D3600, all of which are targeted for business use as well as data centres.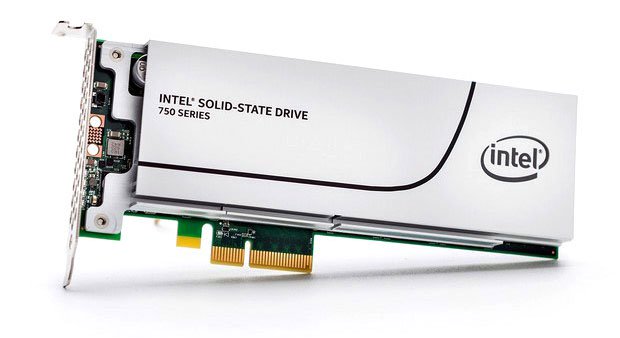 While other manufacturers like Samsung are already offering 15TB SSDs using 3D NAND, Intel is sticking to smaller capacities for now and focussing on pure speed as a priority. This is achieved by utilising Micron's new 3D NAND flash chips which have a higher density thanks to the fact that storage cells are layered rather than placed next to each other.
The DC P3320 won't be available until next quarter but  it does come with sequential read speeds of up to 1600 MB/s and writes of up to 1400 MB/s, making it very fast indeed . On the other hand, the DC D3700 and D3600 have sequential reads of up to 2100 MB/s and writes of up to 1500 MB/s. All of these new drives are PCIe though the D3700 and D3600 come equipped with the ability to make use of two PCIe slots to boost speeds.
KitGuru Says: There is a lot going on in the SSD world right now and while Intel isn't necessarily pushing for higher capacities, it is achieving some excellent speeds with these new drives.