Last updated on January 3rd, 2017 at 10:50 pm
Crystalmark is a useful benchmark to measure theoretical performance levels of hard drives and SSD's. We are using V3.0.3.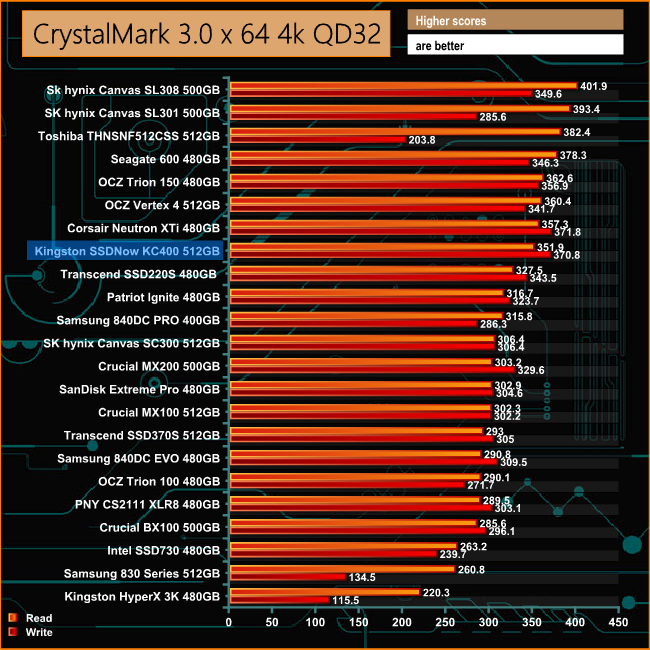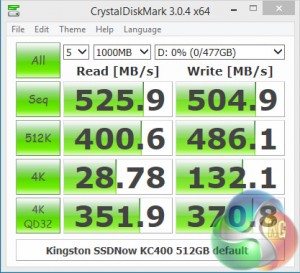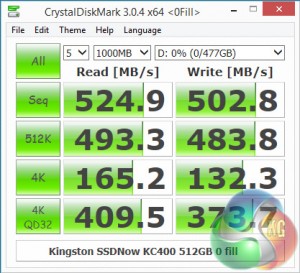 The KC400 handles reasonable deep queues of 4K data pretty well, especially with respect to writes. It also performs well with 4K writes at shallow depths too. The controller much prefers reading compressed data, especially when dealing with small 4K transactions, as shown by the difference in the two benchmark screens.