With our Sequential read/write test we couldn't quite match the official maximum read figure of 2,100MB/s at 2,091.11MB/s but we bettered the official write score of 1,600MB/s, the test runs producing a peak of 1,710.56MB/s at a QD of 8.
128KB Sequential Read Performance Compared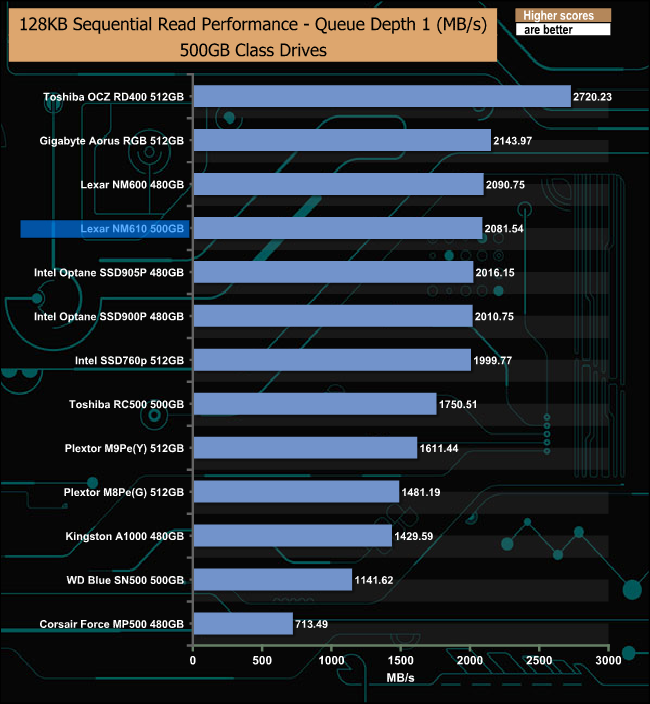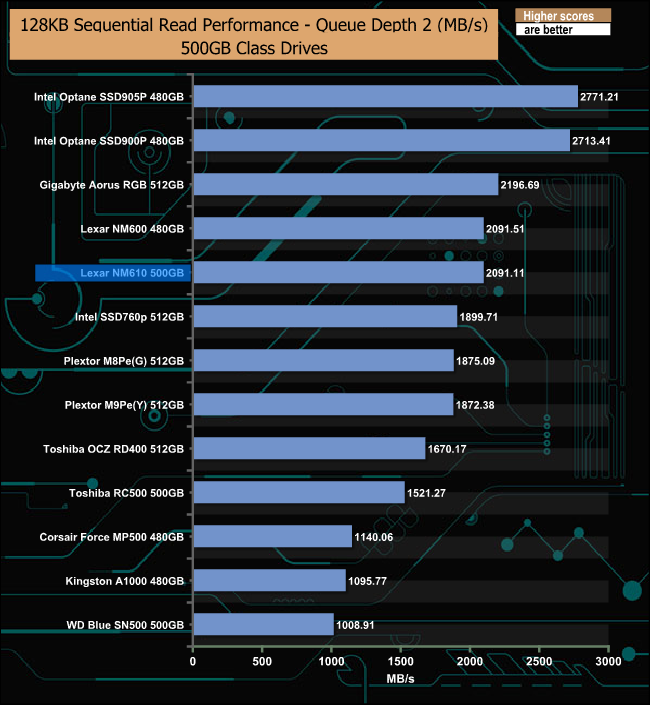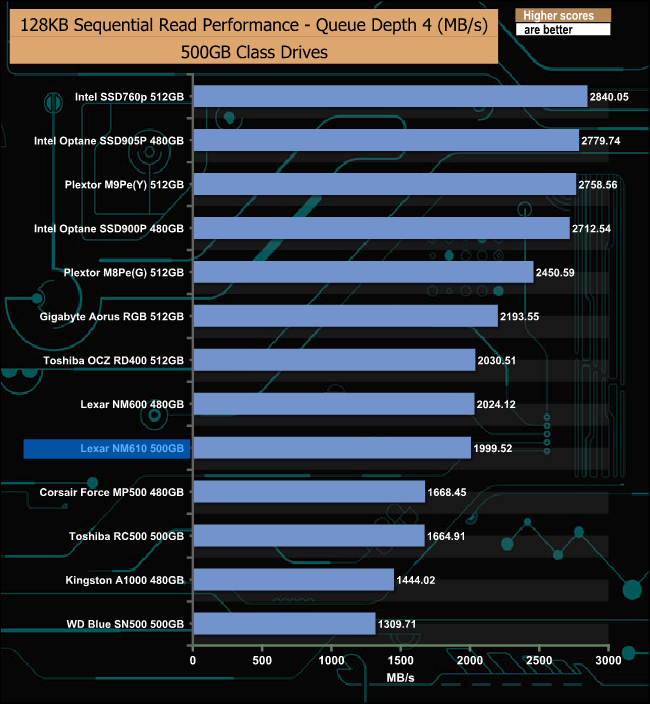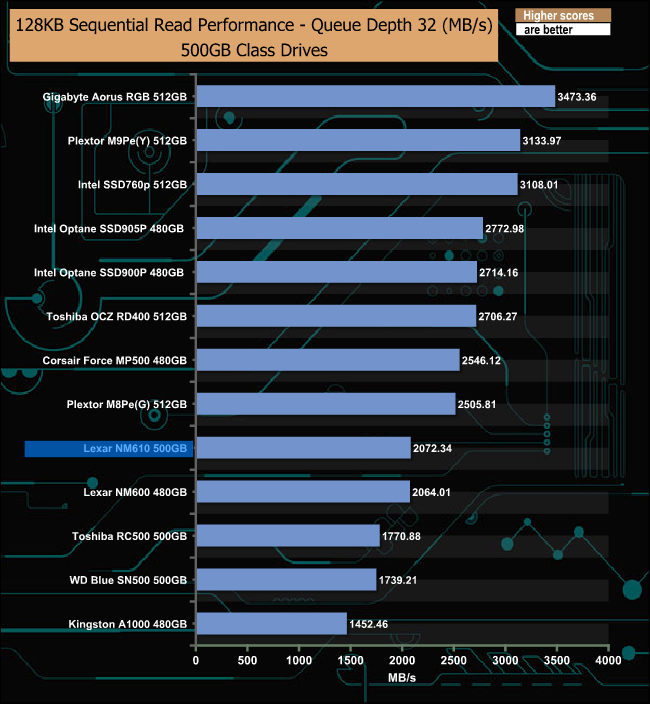 The NM610 and NM600 are pretty much tied together throughout our tested Queue Depths with the exception of QD4 when the NM610 suffers a small dip in performance.
128KB Sequential Write Performance Compared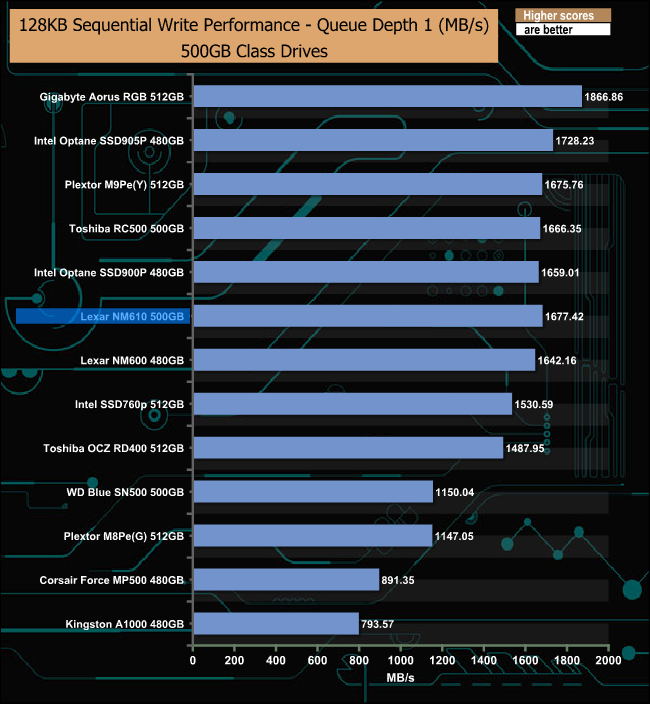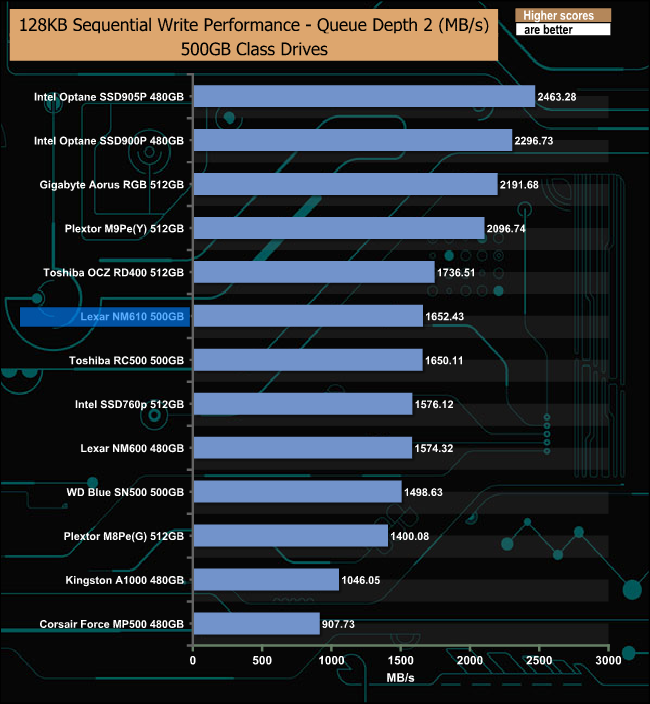 When it comes to our Sequential write tests, at a QD of 2 the NM610 shows a marked improvement in performance over the NM600 however, at a QD of 4 the roles are reversed with the NM600 having the advantage.