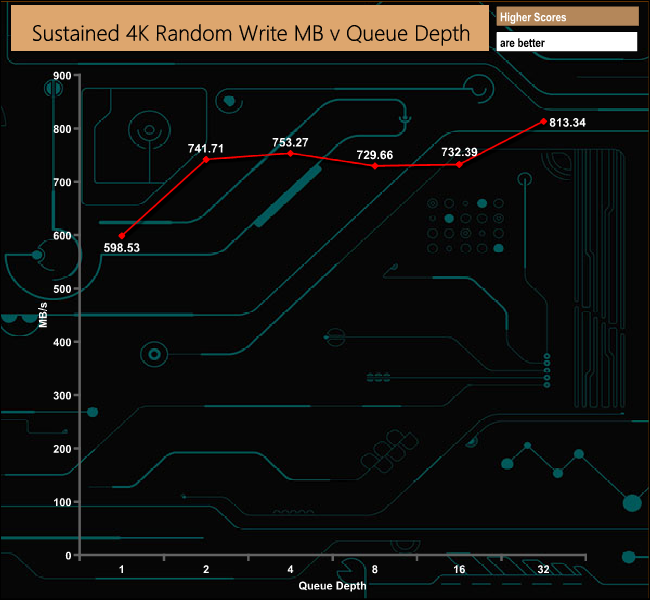 As with our random read tests, the 4-threaded 4K random write test result of 198,568 IOPS was nowhere close to the official figure of up to 600,000 IOPS. As we did with random reads we tested the drive at a QD of 32 using eight threads which gave us a result of 486,103 IOPS, a large way towards the official maximum IOPS figure.
4K Random Write v QD Performance Compared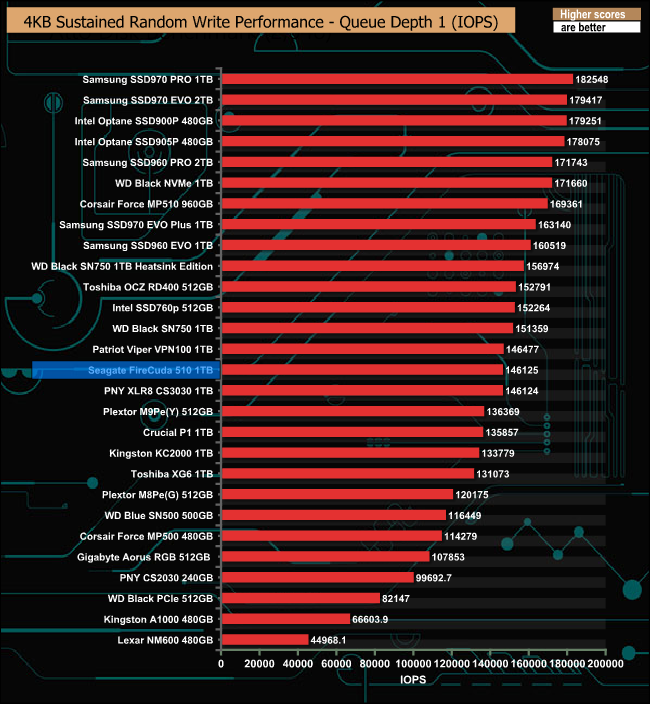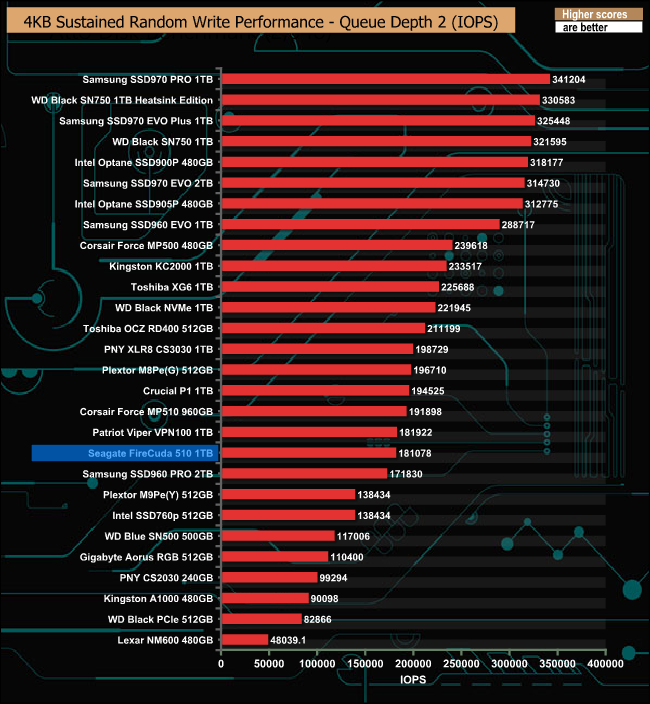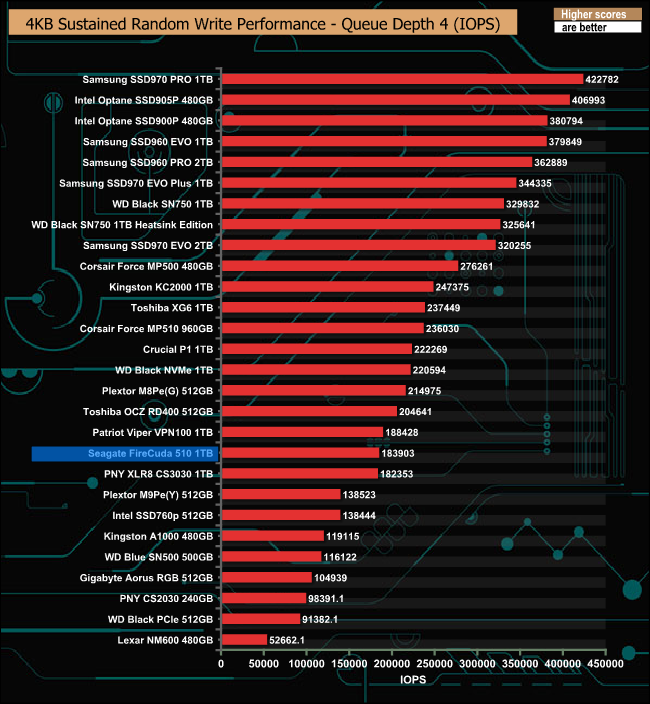 At the various tested queue depths the FireCuda keeps pace with the majority of the drives using the same controller and NAND combo with the exception of Corsair's Force MP510 drive at QD1 where the Corsair drive is much faster. At a QD of 32 it's the FireCuda that reigns supreme amongst the Phison PS5012-E12 / Toshiba 3D TLC NAND users.